POLITICS
Growing concerns of fertiliser shortages in Africa worrying – Nana Addo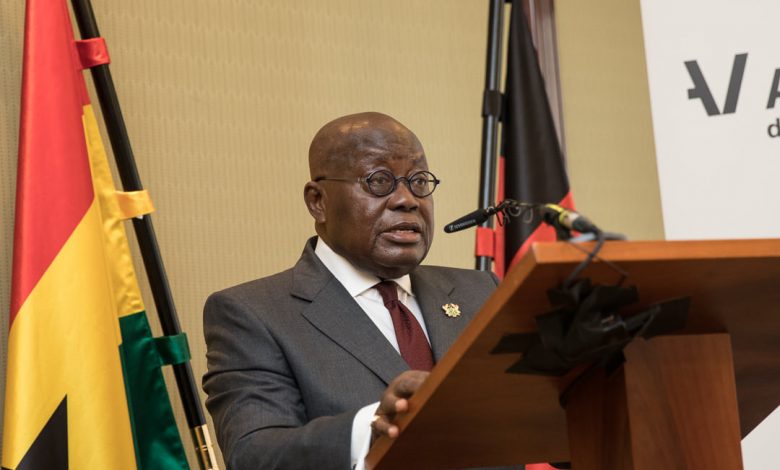 President Nana Addo Dankwa Akufo-Addo has said the growing concerns of fertiliser shortages across Africa including Ghana are very worrying.
He said Ghana's maize and soy production could be affected adding "our poultry industry could suffer greater shocks."
The president sounded the alarm while opening the 22nd Academy of African Business and Development Conference (AABD) at the University of Professional Studies in Accra on Wednesday (18 May).
He said the crisis in Ukraine has compromised the food security of Africa not only by the disruption of commodity import but also by the unavailability of fertiliser for crops.
Clarion call
Akufo-Addo said the current derangement in the global commodities market, supply chains and logistics should represent a clarion call for Africa to rise up and stand on her own feet.
He said Africans must, therefore, take advantage of the historic opportunity that the African Continental Free Trade Area (AfCFTA) presents as it provides both impetus and catalyst for much needed sustainable development adding that "the time to pursue the path of prosperity and self-respect for our nations and continent is now."
Africa beyond aid
Speaking on the theme: "Sustainable Development Beyond Aid: The Focus for Africa?" President Akufo-Addo said the concept of Africa beyond aid is about acknowledging that "we must develop in a sustainable manner "recognising that we must take the bull by the horn and take responsibility for our sustainable growth while pursuing our fellow African countries as key stakeholders in our own development."
The African Business and Development Conference (AABD) is an annual conference aimed at facilitating multidisciplinary research by stimulating collaborations between Africa based researchers and professionals and their counterparts around the world by broadening and deepening global understanding of various issues relevant to Africa's business and development, as well as advancing solutions to some of her challenges.
The conference which started on Tuesday (17 May) is expected to end on the 21 May 2022.
Source: Asaaseradio