POLITICS
Govt meets conveners of #FixTheCountry campaign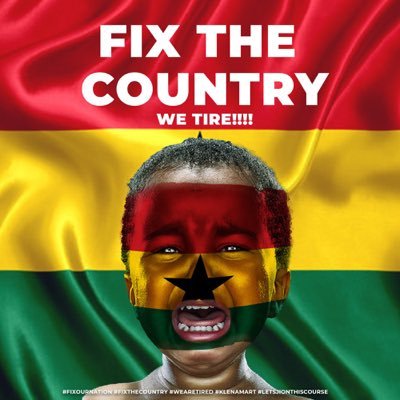 The government has reached out to the conveners of the #FixTheCountryGhana planned street protests with the view to explore further dialogue on their concerns.
The Minister of National Security Mr Albert Kan-Dapaah, on Thursday [May 6, 2021] held a meeting with the conveners of the planned demonstration dubbed #FixTheCountryGhana. This was made known by the Information Ministry on social media.
According to the Ministry of Information, "in acknowledging the healthy conversation that has been started following a social media campaign, #FixTheCountry, the Minister invited the group to explore further dialogue on their concerns."
"The conveners in turn expressed their pleasure at the invitation and the level of seriousness with which their concerns have been taken by government," the Ministry of Information wrote in a Facebook post on Thursday afternoon.
"The Minister and the group agreed to dialogue further," it added.