NEWS
Gov't instructed management of GBC not to allow me appear on GTV after I criticized them – KKD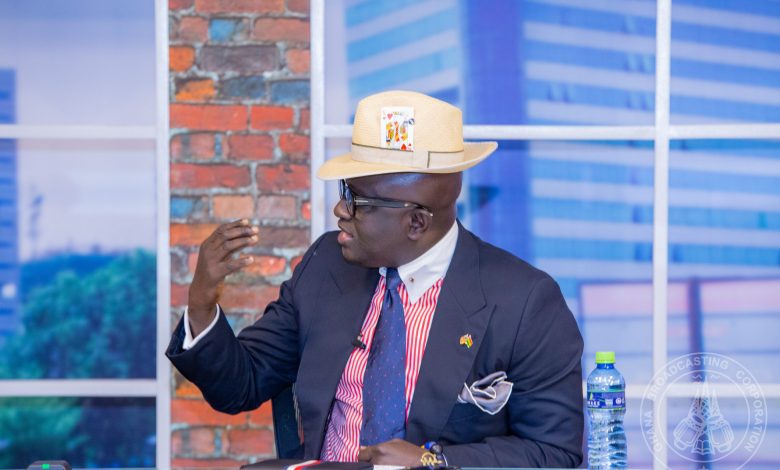 Ghanaian media personality, broadcaster, and entertainment critic, Kwasi Kyei Darkwah, commonly known as KKD has accused state broadcaster, GBC for blacklisting him to appear on GTV.
KKD, 57, made the damning allegations on Thursday, March 16 when he appeared as a guest on Onua TV's Maakye show with Captain Smart.
The Ace Broadcaster said he had every reason to believe the current NPP government had a hand in the unfortunate decision by the Ghana Broadcasting Corporation to ban him from their network.
"They told them not to allow KKD to appear on GTV again," the former GBC radio host revealed "when they were in opposition, they cheered when some people like me criticized other governments, but now that the time has come to do the same, they are after me".
According to KKD, the government is not open to free speech and continues to gag people who stand up against their corrupt actions.
"When you needed people to speak against the government, you talked about integrity, but when we started speaking, when you were stealing, you instructed them not to allow KKD to appear on GTV anymore," he pointed out
The fashion designer and public speaker shared that he found the situation very humorous and dared the producers of the station to deny the statement he put across.
"Since they said GTV is for the nation, I have never mentioned it anywhere. But it's funny. I haven't been there since they asked me not to come. If they deny that they said that, let them ask the Director General of GTV and the producers of GTV what they said to me that made me stop going there," KKD said.
KKD started his career as a radio presenter on GBC in the 1990s and became known for his popular radio show, "The KKD Show".
He left to pursue other interests in marketing and business but had become a regular guest on several programs at the State Broadcaster until his unfortunate ban.
Source: 3news.com