LOCAL NEWS
Give seized cars to Police …Assemblyman Suggests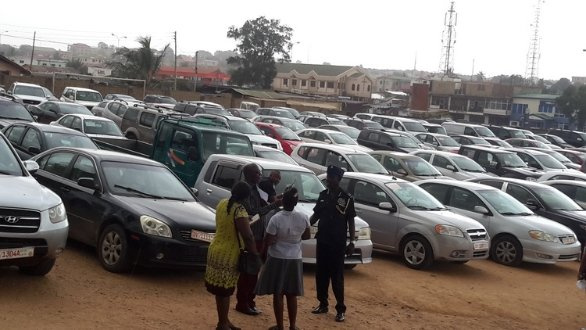 THE ASSEMBLYMAN for Ahensan Estate, Nana Yaw Wiredu, has strongly kicked against the selling (auction) of seized cars to the public at cheap rates.
He has therefore proposed that confiscated vehicles should be given freely to the security agencies, especially the police, to improve their patrol duties to fight crime.
According to Nana Yaw Wiredu, it was an open secret in the country that the police lacked logistics such as vehicles for their operations so they should be supported with vehicles.
"It doesn't make sense to sell confiscated vehicles to the public at a reduced and cheap prices whilst the police lacks vehicles to do their patrol duties in our communities.
"I am therefore proposing that there should be a law that mandates that all confiscated vehicles in the country should be given to the security agencies to operate", he noted.
According to the Ahensan Estate Assemblyman, it does not profit the country in any way when confiscated vehicles are given to politicians and party people at cheap prices.
"It would benefit the country more when the seized vehicles are given to the security agencies instead of being sold cheap to party people", he said on Wontumi TV.
Nana Yaw Wiredu said proper security was one of the key amenities to ensure accelerated national development so the state should support the security agencies to deliver.