NEWS
Galamsey fight: NDC demands immediate prosecution of all NPP officials involved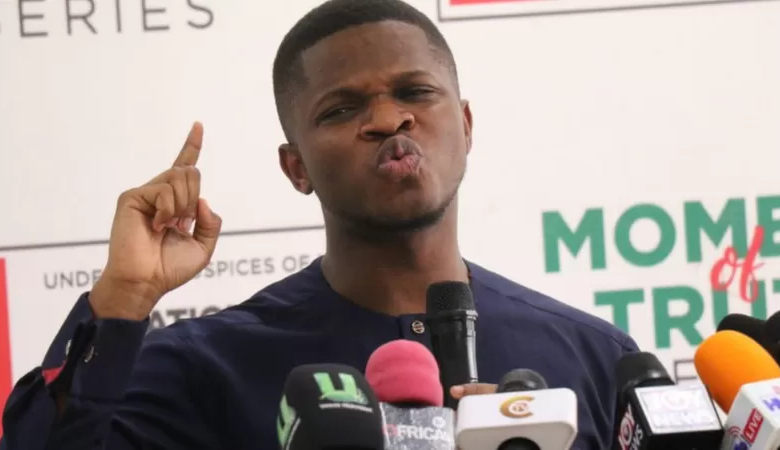 The opposition National Democratic Congress (NDC) has demanded the immediate prosecution of all government functionaries and New Patriotic Party (NPP) officials who are engaged in illegal mining (galamsey) activities.
According to the NDC, that would be the first step to redemption and serve as a deterrent to other people within government and party.
"President Akufo-Addo must send a clear signal to Ghanaians that anyone caught in galamsey will be dealt with without fear or favour, and regardless of party colours.
The Communication Officer of the NDC, Sammy Gyamfi, made the demands at a press conference in Accra today, October 6, 2022.
Other demands
He further demanded that all security personnel who are complicit in illegal mining activities should be made to face internal investigations and discharged from the various services to serve as deterrent to others.
"Mr. President, until you undertake these actions faithfully, your so-called renewed fight against galamsey will remain a mirage. And you will be remembered by posterity as the President who promoted illegal mining by his appointees, party functionaries and their foreign collaborators, and supervised the worst destruction of our environment," Mr Gyamfi said.
NDC not against mining
While making it clear that the NDC is not against mining in principle, he said what the party is against is illegal mining, particularly mining in water bodies and irresponsible mining which destroy the environment without any reclamation.
"What we are vehemently against is hypocrisy of government officials, who after destroying the businesses of legal small miners, have turned around and engaged in the menace with brazen impunity," the Communication Officer of the NDC added.