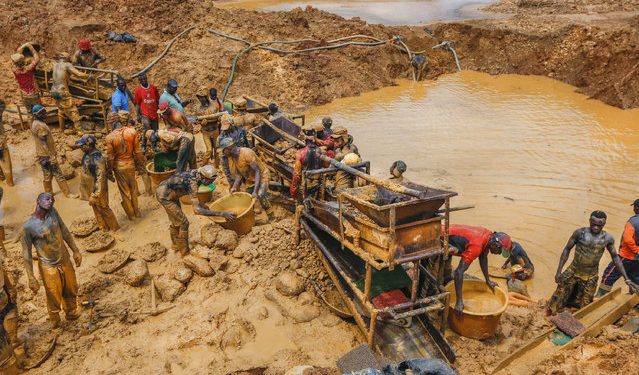 A group of young men, believed to be involved in illegal small scale mining mostly known as 'galamsey' have forcefully taken over the mining concession of Mensin Gold Bibiani Limited and have refused to hand over to the company.
It is not clear the reason of the forced takeover of the gold concession but tension has reached boiling point and could have escalated into violence if not for the restraint exercised by the company while trying to employ legitimate means to get the invaders off the concession.
The Bibiani gold project is a legitimate and fully licensed underground mine located in the Western Region but the mineral concessions of the deposit are located in the Ashanti Region, where the galamsey boys have taken over.
Bibiani is owned by Mensin Gold Bibiani Limited, a wholly owned subsidiary of Resolute. Resolute currently owns 100% of Mensin Gold Bibiani Limited through its wholly owned subsidiary, Resolute (Bibiani) Pty Ltd. The Government of Ghana is entitled to a 10% free carried interest in Mensin Gold Bibiani Limited.
The persons who have taken over the concession have erected several tents and sheds there and are doing brisk business with blatant bravado as though they had some unseen powers protecting them.
The company initially tried to use dialogue and negotiations to make the intruders understand why they should stay off the private property but the pleas fell on deaf ears.
Rather, the number of the intruders has increased and become a threat to the company.
More Soon.