Showbiz
Former Ghana's most beautiful contestant Adwoa Saah reveals she will never marry a man with children in her next life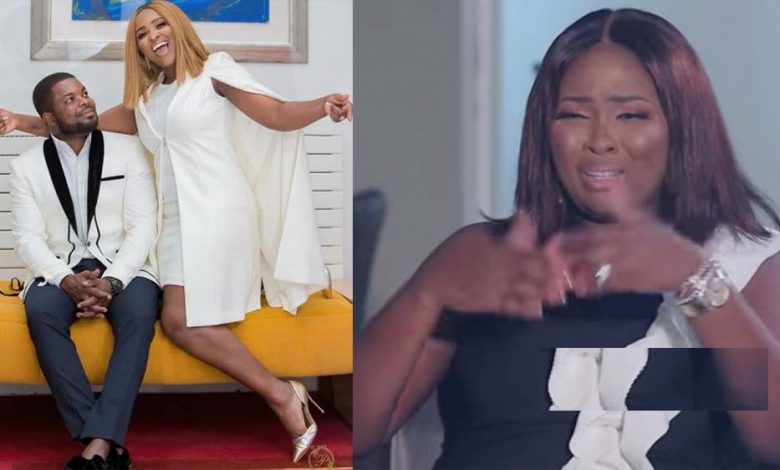 During an interview with Deloris Frimpong Manso also known as Delay on the Delay show, Adwoa Saah who was hosting the ended Indian series, Kumkum Bhagya opened up on rumors and her marriage problems with her husband Solomon Akwasi Boateng.
According to her, if she dies and comes back into this world again, she will never marry a man with children due to what she has learned from this marriage.
She added that the drama in their marriage is too much and sometimes makes her cry whenever an emotional question is asked by a host during interviews.
The tantrums are too much. They throw a lot on social media and people tag me. There was a time I told someone not to send me that stuff anymore
She said
Read Also: Strong Kumerican Woman Arrested For Beating Three Pastors In Adum For Deceiving People (Photo)
She further said, although she doesn't regret marrying Solomon, she would not marry a man with kids in her next life.
Below is the video