SPORTS
Euro 2020: Rudiger Takes A Bite On Pogba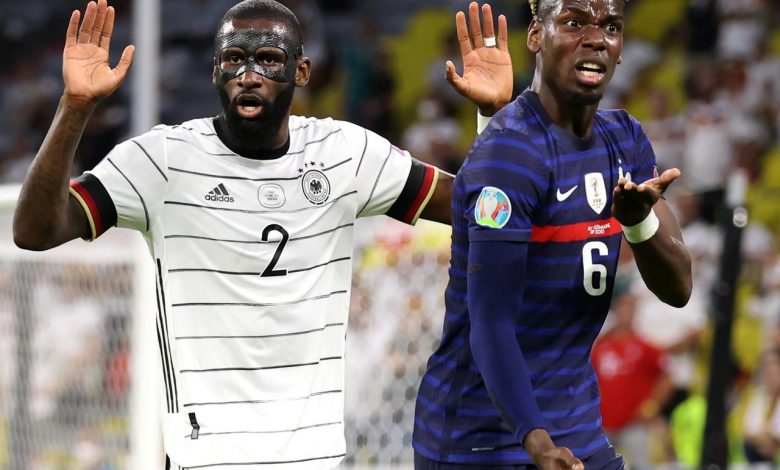 Paul Pogba is often accused of only baring his teeth when he plays for his country as opposed to his club.
The Manchester United midfielder's impressive performance as France won their Euro 2020 opener against Germany on Tuesday will have done little to dispel such suggestions.
Pogba played a crucial role in his side's winner with a superb pass that ultimately led to Mats Hummels' own goal. He won tackles, tracked back and showed intelligence and discipline to repel the Germans.
It was a display in which Pogba showed bite – and perhaps was bitten. Literally. The 28-year-old appeared to suggest to the referee that he Germany's Antonio Rudiger bit him on the shoulder during the first half in Munich.
Rudiger's first-half clash with Pogba was one of the game's many talking points.
Replays were inconclusive, with the Germany defender placing his mouth against the back of his opponent, who then remonstrated with the referee in a manner that insinuated a bite had occurred.
Little was made of it by the officials, with both players clearly having patched up any differences by full-time.
"I think he nibbled at me a little bit, but we've known each other for a long time," said Pogba. "Toni and I are friends. It was nothing big. We hugged after the game and it's over. I don't want him to be suspended because of that."
Uefa will not investigate the incident and Rudiger, who will face no action, said: "I should not come close with my mouth to his back, no doubt about it. It looks unfortunate. Paul and I have talked about it as friends after the final whistle."