LOCAL NEWS
Eugene Arhin donates school desks, assorted items to Bawjiase, Awutu Senya Muslim communities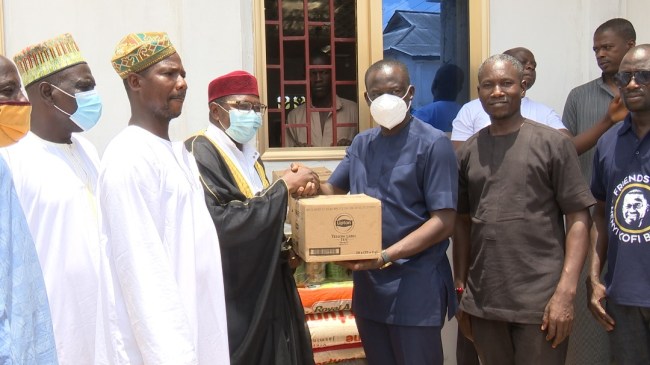 The Director of Communications at the Presidency, Eugene Arhin, has presented  forty (40) school desks in fulfilment of a pledge he made to the Bawjiase Muslim community. The three-in-one desks would thus benefit some one hundred and twenty (120) students in the Bawjiase community.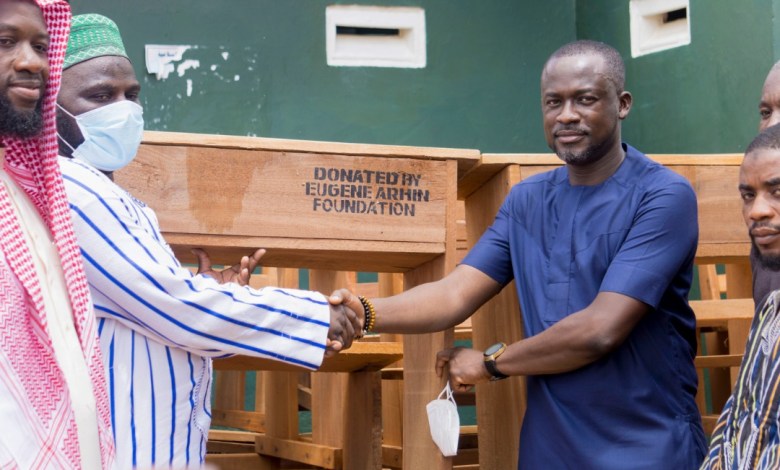 Presenting the desks to Sheikh Mustaf, Eugene Arhin, recounted his visit to the Bawjiase Zongo Chief in March this year, where the request for school desks and plastic chairs were made. Having already delivered 100 plastic chairs to the Bawjiase Zongo Chief, Mr. Arhin on Monday, 19th April, made good on his promise and delivered desks to assist students in the two schools with their studies.
Mallam Mustaf, in his remarks, prayed for God's blessing on the life of Mr. Arhin, noting that this is the first time such assistance has been made to the schools by an individual since its establishment.
In a similar vein, Eugene Arhin, made a massive donation to Muslims in the Awutu Senya West Constituency, as they celebrate the fast of Ramadan. Mr. Arhin presented a total of 67 bags of rice, fifty-five (55) bags of sugar, 468 tins of milo, 588 tins of milk, 960 boxes of Lipton tea, and 115 bags of water.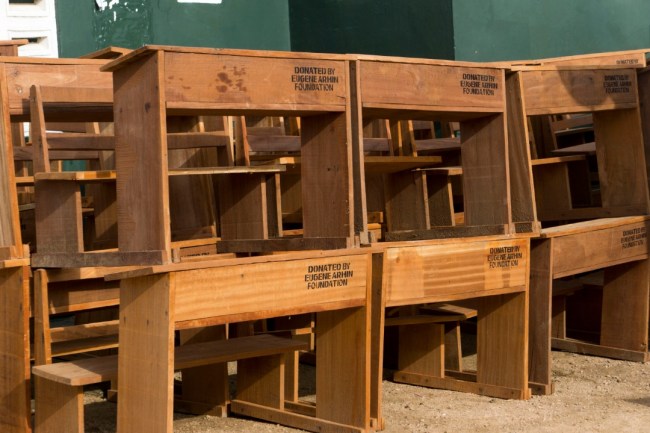 This is arguably the biggest donation made by an individual to the Muslim community in the constituency in many years. The beneficiary groups are the Bawjiase Zongo Chief, Imams and Muslim Cleric of the Tijanniya and Ahlusunna faiths, and the NPP Nasara Wing all at Bawjiase; Muslim groups at Awutu Beraku; and Ahmadiyya and Tijanniya Muslims at Senya Beraku.
Addressing the gatherings, Mr. Arhin, also known in the constituency, as Nenyi Kofi Bentum, explained that his modest contribution is to assist Muslims carry out their fast successfully in the Holy Month of Ramadan.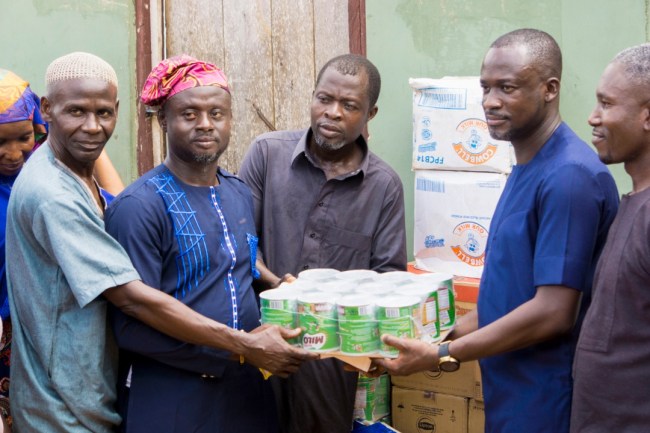 Mr. Arhin, thus, urged the Imams and Muslim faithful to pray for the growth, progress and prosperity of Ghana, to pray for the President of the Republic, His Excellency Nana Addo Dankwa Akufo-Addo, and to pray for him so that Almighty Allah will order his steps and help him realize the vision he has for the constituency.