POLITICS
Electoral Commission To Pay Arrears April 30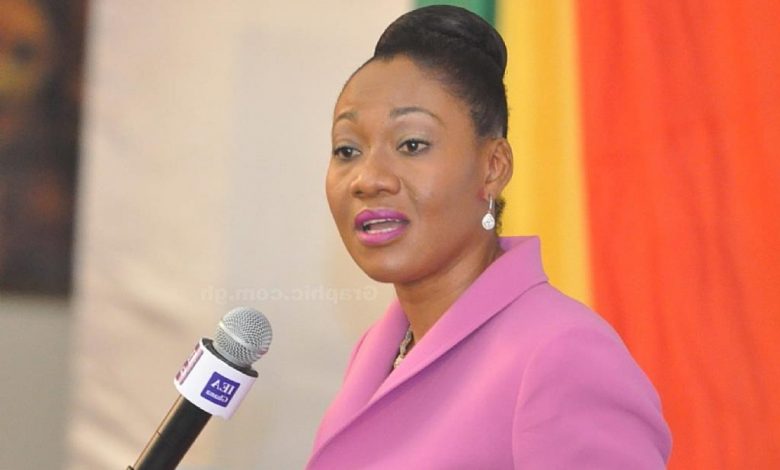 The Electoral Commission (EC) has promised to pay arrears owed over 220,000 field operatives during the 7 December elections by 30 April.
The EC has since apologised for the delay in payment four months after the elections.
"The Electoral Commission wishes to inform all its 2020 Field Operatives that it is working with the Ministry of Finance to ensure that monies due them are paid by 30 April 2021.
"The Commission regrets the delay in effecting the payments and assures all Field Operatives that arrangements are being made to ensure the timely release of funds," the EC said in a statement.
It further used the opportunity to express gratitude to all officers who contributed to making the just ended election a successful one.
"The Commission thanks its hard working and dedicated team of Field Operatives who lived by its motto and contributed to making the 2020 Elections successful, transparent, timely, credible and peaceful."
Background
Over 220, 000 electoral officers who helped in the 2020 elections are yet to be paid their allowances of over GHS100 million, four months after the exercise, Asaase News reported in March.
The officers include all the six category of persons who usually help in the organisation and smooth administration of elections namely, presiding officers, verification officers, name list reference officers, COVID ambassadors and ballot issuers for parliamentary and presidential candidates in the over 38,000 polling stations and special voting centres across the country.
Speaking on The Big Bulletin with Beatrice Adu, one of the presiding officers in the Oti Region Solomon Kumah said the silence of the Electoral Commission on the development is very worrying.
"Up to now we have not heard any information as to whether they are going to pay us in the nearest possible time or not. Now we are in the dark, since January this year we have not heard any information from the Electoral Commission," he said.
Kumah added: "It's a bad situation in a way that you are expecting to be paid for a service being done and almost five months you hear nothing and you are not being told nothing at all, at least if there is a problem, we should know so that when we are waiting, we wait with patience knowing that things will be fine but the silence is also killing us."
Kumah said they have exhausted all channels of communication aimed at getting their money paid, adding the EC should expedite action towards the payment of the electoral officers after the elections.
Meanwhile, Asaase Radio's sources at the Electoral Commission told Adu that the situation has arisen because majority of those who worked with them during the polls failed to provide the right account details. SOURCE: Fred Dzakpata/AsaaseRadio