NEWS
Robbery victim snatches robbers gun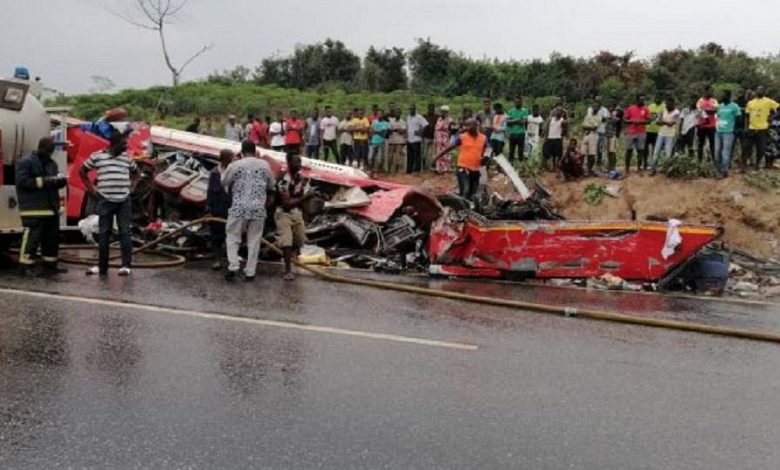 DRAMA UNFOLDED when a robbery victim mustered courage by disarming an armed robber, who had pointed a gun at him during a robbery expedition.
Nana Antwi Boasiako, 47, the victim, was in his room with his wife, Rose Manu aka 'Kaakyire Frimpongmah', at Atwima Tachiman on March 31, 2021 around 1:30am.
From nowhere, two young robbers, who were wearing mask to hide their faces in order to prevent being arrested later on, entered their room without invitation.
The trigger-happy hoodlums, who were also wielding a gun and a machete, without provocation shot Antwi Boasiako in the rib, before inflicting cutlass wounds on his head.
The two young robbers, who were having a field's day, then robbed Antwi Boasiako an amount of GHC200 and they were in the process of robbing their victims more.
Antwi Boasiako, then suddenly mustered courage, as he engaged the two hoodlums in a brawl. The robbery victim, against all odds, snatched the gun from the robbers.
Sensing danger that perhaps they may be shot by Antwi Boasiako, the robbers then took to their heels, leaving behind their weapons such as pistol, machete and others.
Antwi Boasiako, who was then bleeding profusely from his gunshot wound, was rushed to the Komfo Anokye Teaching Hospital (KATH) for immediate treatment.
A police report that has been sighted by The Thunder , confirmed the robbery incident, saying that the pistol, machete and other weapons of the robbers have been seized.
It also said the police at the Abuakwa Division were doing everything possible in order to apprehend the hoodlums from their hideouts to face the law, very soon.