POLITICS
Election Petition: John Mahama loses review application at Supreme Court to reopen case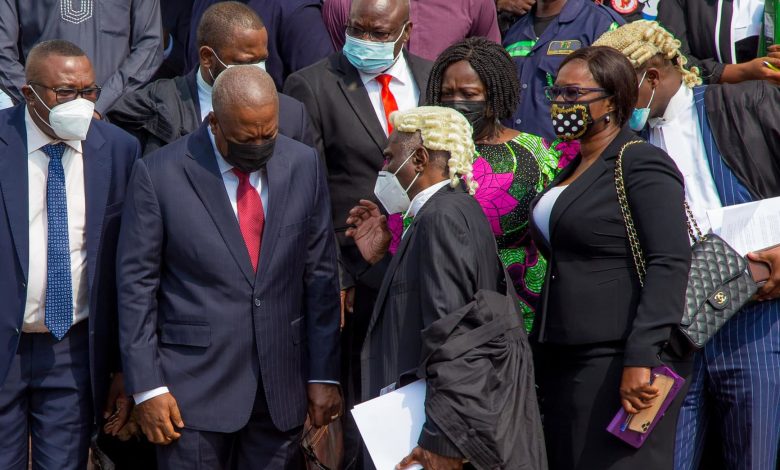 The Supreme Court on Monday 22 February 2021 dismissed a review application by former president John Mahama to reopen his case in the Election 2020 petition hearing.
In a unanimous decision, the nine-member review panel led by Chief Justice Anin Yeboah said the application is "without merit" hence it is unable to grant the petitioner's request.
Mahama was praying the apex court to review its ruling of 16 February where it dismissed his application to reopen his case. He wanted his case to be reopened in order to subpoena chairperson of the Electoral Commission Jean Mensa to testify in court as a "hostile witness".
"We dismiss the instant application as being wholly without merit," Chief Justice Yeboah stated.
According to the court, Mahama's lawyers led by Tsatsu Tsikata failed to convince the judges to hear the review, adding they disagree with the counsel's argument that the earlier ruling was a miscarriage of justice.