LOCAL NEWS
e-Ananse: Where African stories come to life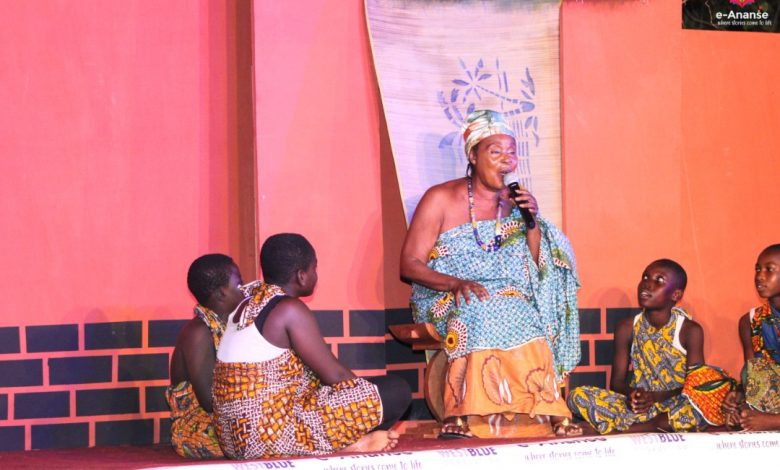 e-Ananse is a new model of public library, deeply rooted in Ghanaian, black and African culture.
Currently in three locations in Accra, the e-Ananse Libraries seek to revitalise Ghana's reading and story-telling culture by improving literacy and providing young people access to high-quality, contemporary literature.
The Libraries have an extensive collection of works by African writers, in addition to smart technology hubs that offers  members access to a range of online literary resources. They have an exceptional focus on African heritage and identity, evident in its design, ambiance and collection of books.
The e-Ananse Libraries,  a bold new concept in public libraries in Ghana, is a Corporate Social Responsibility (CSR) initiative of West Blue Consulting, a world-class business and IT consulting firm.
The libraries were established by West Blue  originally to provide residents in Ghana a culturally relevant resource that celebrates African heritage. It has however opened up its target to reach a global online audience.
An Interactive approach to e-Ananse in Ghana
The e- Ananse Libraries have changed the face of library culture in the country and become the pacesetter in the library space. The concept has been endorsed by UNESCo and Ghana's Ministry of Education.
e-Ananse has been able to achieve this feat in a short time due to its frequently run literary programmes and activities for both adult and children at its various premises in Accra.
It brings the authors in direct contact with readers and library members for interactive sessions. It organizes storytelling performances during which some of the country's most celebrated performing artistes are the narrators. It organizers theater sessions  where professional  dramatize enactments of  the stories being told.
In addition, there are spoken word nights, cinema nights and black history nights. It also has  programmes and activities like poetry festivals, book launches, author readings, book exhibitions, reading festivals and technology hour, using science kits.
These programmes have seen hundreds of book-loving people and lovers of literary events throng the Libraries.
e-Ananse also organizes educative programmes for marginalized groups in society, especially women and children,  to shape their thinking and inculcate the habit of reading which could change their lives. e-Ananse has also had partnership programmes with some institutions of high repute such as UNESCO, Bureau of Ghana Languages, World Reader and University of Ghana (Debaters Club).
Reading during COVID-19
The concept perfectly suits into the new age challenges and is robust to an extent that it found adaptive ways to continue to promote participatory literacy activities even in the thick of the COVID-19 pandemic to the amazement and applauds of stakeholders in the literacy chain.
The unexpected global pandemic led to a ban on all public gatherings and the subsequent partial lockdown. This affected the physical library setting and performing arts events because the facility had to temporally close its doors..
As an institution that believes in innovation, e-Ananse embraced the 'new normal' and took advantage to birth creative ideas and concepts so as to continue to give the populace both in Ghana and across the globe the very best of literary events.
It went fully online and introduced exciting and educative live programmes for a virtual online audience.
These programmes, held for a virtual audience, had a lot of people, both adults and children following e-Ananse on social media (Facebook, Instagram and YouTube) to view and get themselves involved in the activities.
The e-Ananse Libraries will continue with its full range of programmes and activities at its premises when the ban on public gathering is totally lifted.
Partnership
Organisations are welcome to join e-Ananse Libraries in its efforts to transform Ghana's reading culture for the better.
e-Ananse currently has three libraries, located in Osu, University of Ghana, Legon campus and Accra Metropolitan Assembly (AMA) complex, all in Accra. The project  has plans to roll out in other regions of Ghana.
It has also invested in modern equipment such as outdoor amphitheatre, audio visual recording and editing equipment, studio recording equipment, computers, laptops, and high-speed internet to be able to achieve its mission.
e-Ananse is poised to establish at least one library in each region of the country, starting from much deprived areas where children of school going age and person with love for literary arts do not have libraries and such facilities for performances.
This, when achieved, will enable the people in  such communities to also have access to the high-quality, contemporary literature, state -of- the -art computing facilities, and world-class literary events which will improve their reading culture and help e-Ananse to achieve its mission.