POLITICS
Despite Ban On Galamsey …NPP Chairman Pays $1Million To Mine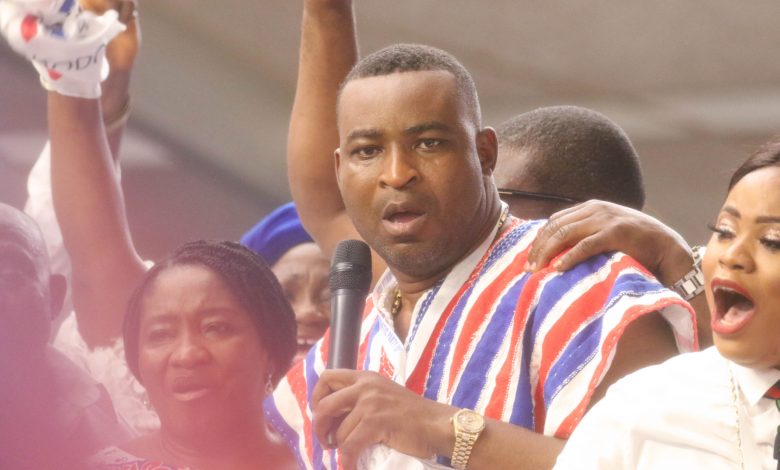 The Ashanti Regional Chairman of the governing New Patriotic Party (NPP), Bernard Antwi Boasiako mostly referred to as 'Wontumi' has said he is "set to go to site and mine" despite the ban on all mining activities in Ghana by the President, Nana Akufo-Addo.
A recorded audio of Wontumi, in which he announced his readiness to start mining pretty soon after paying the said $1million, has been making rounds on media platforms, sparking wild anger and growing animosity against the government of the day.
"…I've been able to renew my license just 3 weeks ago after paying one million dollars($1million) and I intend to go back to site anytime soon", Wontumi is heard in the audio as saying while his audience, believed to be constituency executives of the party cheered him on.
He continued: "Because that's the only means through which I'm able to take care of people in the region. I was denied access to work until I paid. Yet people keep ranting that Wontumi has secured a job. If Kofi Job has been able to secure a job, why can't I?'
""People know me for being a generous person and it is through my mining business that I am able to get money to take care of people in the Region", Wontumi added.
Sounding like he was worried over his long absence from the mining business, the outspoken NPP Chairman lamented that "I was denied access to work until I paid in full to get my license".
Wontumi therefore wondered why people were accusing him wrongly of amassing contracts to get rich. "If Kofi Job, a private businessman, has been able to secure a job, why can't I?'' he asked.
For the Regional Chairman of the political party in government to speak this way and disclose that he has recently renewed his mining licence with an amount of $1 million to begin operations soon is a grand betrayal of the President's supposed renewed commitment to stop all illegal small scale mining.
It gives an insight into reasons the anti galamsey fight has yielded very little or completely insignificant results.
There has always been the perception that the campaign against unauthorized small scale mining has been biased and selective where  persons who have access to walk the corridors of power are spared and allowed to mine while others who are not so well connected are used as scapegoats and treated with brutal force.
Meanwhile, the NPP has consistently defended such attitudes and public utterances, as the one Wontumi is caught in, which culminates in making the party and its candidates an unattractive political commodity.
It is as though the party in government is afraid to call its own to order when they go wrong and is quick to set its public relations machinery in place to the chagrin on the electorates which the party seems to either underrate or take for granted.
While Chairman Wontumi is lacing boots to hit the mining sites, the President has also been talking about what he described as a renewed energy to address the menace.
"I am determined to enforce the laws on illegal mining no matter the subject, high or low. I will, however, not act on the basis of hearsay or mere allegations without more. I will not hesitate to act, though, where the evidence is hard before the Police, and I will do so irrespective of the standing of the person or persons involved. That is the true meaning of equality before the law," President Akufo-Addo noted in his address on Wednesday, April 14, 2021, at the Consultative Dialogue on Small-Scale Mining, organized by the Ministry of Lands and Natural Resources.
The President may have to demonstrate his self acclaimed commitment and walk the talk by taking on this particular confession from his own Regional Chairman. MORE SOON.