LOCAL NEWS
Demo against bad roads …at Atwima Techiman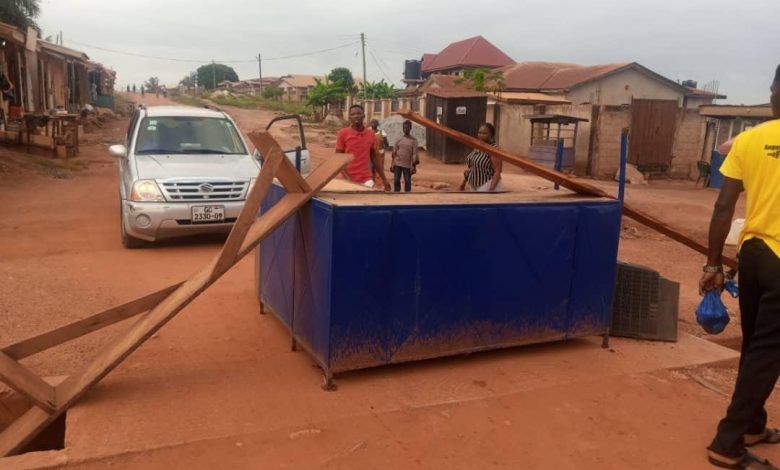 THE DEPLORABLE road network within the Atwima Techiman-Denchemuoso, near Kumasi, has sparked a massive protest in the community.
Hundreds of people that reside in the various communities in the Atwima Techiman area decided to hit the road in their numbers on Tuesday morning to demonstrate.
The demonstrators were wearing red armed bands and they were singing war songs, amidst the issuing of threats to deal with the contractor for the project.
According to them, Asabea Construction Limited, who has been awarded the contract to construct the road, has left the construction site for some months now.
They bemoaned that the roads are very bad to the extent that vehicles could not move on them anytime it rains in the community, causing problems for them.
The demonstrators said they have kept mute and suffered for so many years due to the deplorable road network, but they are now running out of patience.
They said they were expecting the authorities concerned to order the contractor to quickly return to site and work now, else they would advise themselves.
In response to the demands of the demonstrators, the Ashanti Regional Highway Director, Edmund Obeng, has assured that the contractor would resume work soon.