POLITICS
Edmund Kyei fulfills healthcare promise to NPP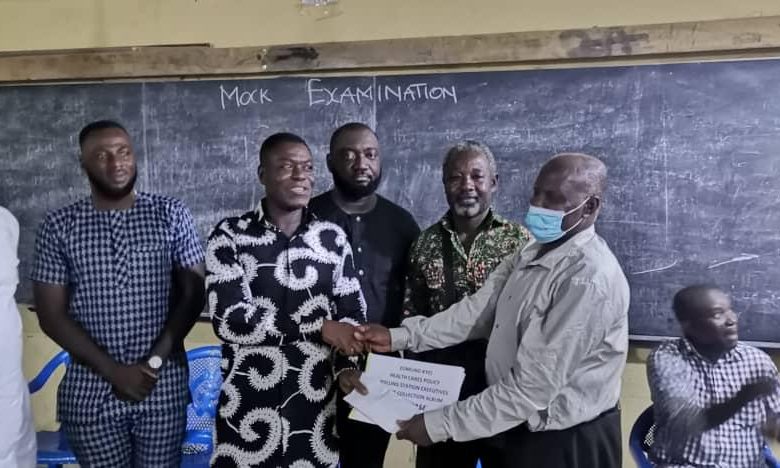 THE NEW Patriotic Party (NPP) First Vice Chairman for Asokwa Constituency, Edmund Kyei, has fulfilled his campaign promise of pushing for the provision of proper healthcare for his party members.
The influential NPP member has rolled out a laudable healthcare package, whereby NPP delegates in the Asokwa Constituency would be supported financially to assess proper healthcare whenever they are sick.
As part of the programme, Edmund Kyei would be donating an amount of money in each of the 14 electoral areas in the constituency, which would be used to support NPP members that are sick to purchase drugs.
So far, seven out of the 14 electoral areas in the Asokwa Constituency have received their money from Edmund Kyei. They are Old Asokwa, Asokwa Extension, Ahensan A, Kaase, Ahensan B, Ahensan Estate and Gyinyase,
In an interview with THE THUNDER, Edmund Kyei, said the remaining seven electoral areas such as Kyirapratre, Dompoase, Kuwait Aprapon, Atonsu A, Atonsu B, Agogo North A, Agogo North B, would get their money soon.
He said an arrangement had already been made with a pharmacy in each of the 14 electoral areas in Asokwa "where I will pay a seed money to settle half of the drugs that would be prescribed for each sick NPP member".
According to him, whilst touring the constituency for votes during the last NPP primaries, he realized that healthcare was a challenge of most of the NPP members so he decided to use his own money to address the situation.
"This is my widow's mite to help my own party members to readily get the best of treatment when they are sick so they would be strong at all times to work for our beloved NPP in the Asokwa Constituency", Edmund Kyei pointed out.
The Asokwa Constituency NPP First Vice Chairman said in the coming days, the seven remaining electoral areas in the constituency would also receive their money, stressing that he has the interest of the NPP members at heart.
Edmund Kyei commended Rev. Fosu Nkrumah, Asokwa Constituency NPP Chairman, Kingsley Gyamfi, the Asokwa NPP Communications Director and other NPP executives in the constituency for making the exercise successful.