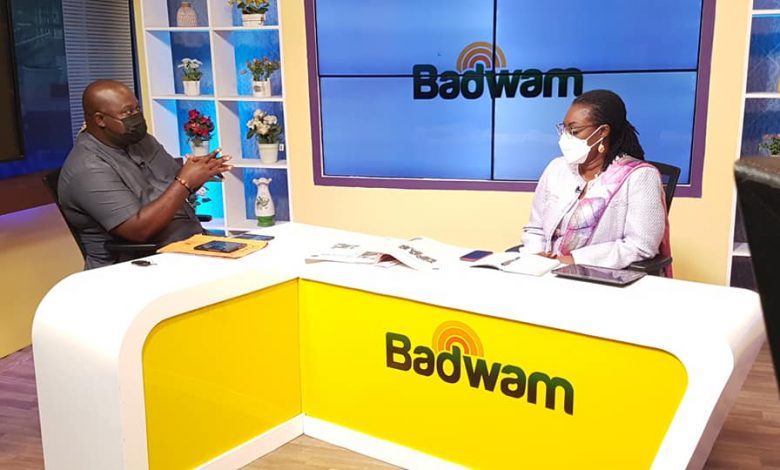 The importance of data collection in the growth of every country cannot be downplayed into mere political talks because it helps to provide accurate and reliable information for national development, Communications and Digitalization Minister, Ursula Owusu-Ekuful has said.
According to her, there is need to shift attention from the negatives and focus on the positives of data collection for the country adding that, "it helps in planning services and delivering of public services to the people."
Speaking with Omanhene Kwabena Asante in an exclusive interview on Adom TV monitored by The Thunder, the Ablekuma West lawmaker said, such accurate information was essential as it would provide a unique opportunity for the government to distribute resources and facilities in line with the nation's annual population growth.
"We are on course in making the system more digitalized. President Akufo-Addo after winning power in 2017 made it a priority to digitalize everything about business and communication in the country. In-terms of health, education, job creation, farming, sports among others – we are on course to making it successful. We are on quiet revolution, it takes time for such processes to rally into full function but as I said, we are on course. The first initiative we exhibited was the national ID, people didn't understand why we needed it but it was for a purpose.
"The outside world have a unique identity, one unique thing that distinguish them from anybody and that's what we intend to do here, that was the purpose for the biometric ID. The 10 fingerprints, eye makes it unique for anybody to be identity differently. That unique ID will be your TEIN number, health insurance, linking it to your social security, digital address that same one can also be your passport which will support when you're traveling to any jurisdiction – it will be linked also to your phone number, it helps government on finding and knowing the type of individuals in the country. It helps government in getting national data base for the purpose of being able to plan for the citizen's wellbeing."
Quality data
Mrs. Ursula Owusu also pointed out that a country that produced wrong data was bound to provide wrong policies and expressed concern that most governments did not prioritize data collection.
She said based on the premise of Agenda 2030, data would have to become more disaggregated, where information could now be sought at district levels for fundamental development.
Ursula explained that in the implementation of pro-poor programmes, for instance, data was critical in determining the impact of such interventions.
She explained that the country's level of commitment to the growth of development would not be feasible without fast-tracking the data revolution to provide the right information at the right time that was universally accessible to all.
"For instance during the lockdown, when government wanted data to provide food for the vulnerable, because there is no accurate data, it became difficult along the line. How do we know the real vulnerable people in the country? We don't have accurate data to that effect; reason government is poised at making this happen. We have data protection laws that show government how to handle all those information requested from the citizens. In certain instances, we will need security clearance including levels of access that is needed"
Revenue Collection
Ursula further underscored the need for Metropolitan, Municipal and District Assemblies (MMDAs) to get a comprehensive data system to aid in the collection of revenue.
He said the collection of taxes from people with the assembly could only work well when there was a comprehensive data of people legible to pay tax in the communities.
"Sometimes we say the informal sector of the country is that few for the proper collection of data, that only government workers and few other pay taxes but it'll shock you that, those making good cash are those underground working and because it's not the formal sector, they don't pay taxes for development. When we lay this digital foundation which every Ghanaian would be on, it'll help and enable us identify those earning huge cash but are refusing to pay taxes. The burden for growth will be down on government" she indicated.