NEWS
Criticise us but don't insult us, Kulendi tells public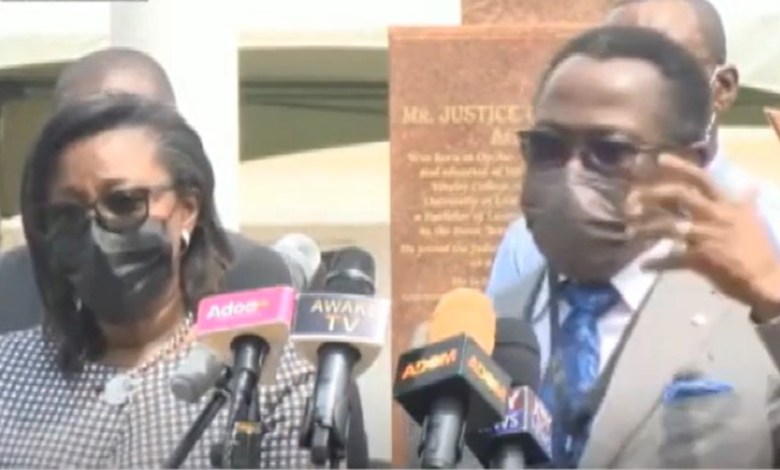 Yonny Kulendi, Justice of the Supreme Court says the public can criticize judges but those criticisms should be constructive, devoid of insult and personality attacks.
Speaking on behalf of the Chief Justice at a press conference on Wednesday, Kulendi said, "As trustees of the people's power of justice, we are willing to be criticized. Criticize us as violently as you can, but for Christ -sake, don't insult us, don't beret us, don't speak hatred, and don't malign us.
"When judges speak, that is the end of our roles, it is in our place to get into studios, into debates, commentaries, that responsibility falls to you [Media]."
Kulendi said, "Don't berate us, don't speak hatred, and don't malign us."
He added "You'll have to take this phase of the responsibility very seriously. It is as important as the role you have performed in transmitting the proceedings worldwide because at the end of the day the Ghanaian people own the process.
"So it is important that they understand what went on and when the judges speak irrespective of our preferences, our likes and dislikes by the rules of engagement the referee blows the whistle and the lots fall where they fall. And so let's be constructive, let's be proactive," he said.
His comments come after the Judicial Service issued a statement to order the media to "immediately pull down" from their platforms statements and speeches which convey, and/or insinuate hateful, spiteful, vengeful, incendiary communication against justices of the Supreme Court, especially, those hearing the 2020 presidential election petition.
The Judicial Service statement also said the media must prevent the publication of such statements and speeches.
It threatened to take what it called "appropriate action to ensure that the media do not abuse the right to free speech."
But the statement drew sharp criticisms from the public with the Ghana Journalists Association (GJA) describing it as an "unwarranted" assault on all tenets of freedom of speech and freedom of the media as guaranteed by the 1992 Constitution.