POLITICS
Continue being citizens not spectators in my 2nd term – Akufo-Addo to Ghanaians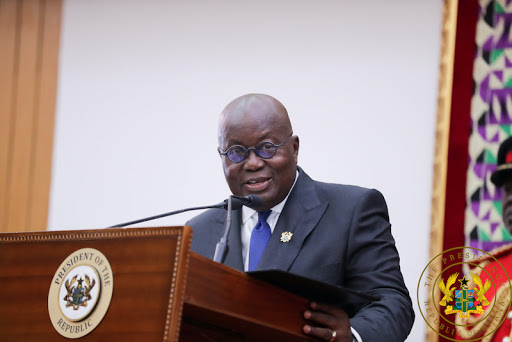 President Nana Addo Dankwa Akufo-Addo has renewed his charge to Ghanaians to continually subject his mandate to rigorous scrutiny to enable him to deliver successfully during his tenure of office.
In his popular expression, "Be citizens and not spectators", Akufo-Addo said this is the surest way the confidence reposed in him by the electorate will be realized to bring the socio-economic development they so desire.
Speaking at his investiture in Parliament today, [Thursday, January 7, 2021], President Akufo-Addo charged the citizenry to continue being citizens and not spectators by actively participating in the day to day running of the administration of government to make Ghana a better place for all.
"The sheer can-do spirit of the Ghanaian which I have witnessed all my life is the bedrock of which we can build the Ghana of our dream. Indeed, four years ago during my first inauguration, I urged all Ghanaians to be citizens and not spectators. I appealed to you to be active participants in the efforts to help build the Ghana we want in a democratic, free, prosperous, and united Ghana. This is what our forefathers say is the Black Stars of Africa."
The President claimed that while accepting the inputs of Ghanaians in his first term,  he came to a realization that citizens are interested in their overall progress and not to be left in a state of abject poverty hence the need for a collectivized effort to achieve this aim.
"In my first term, I was able to count on the contribution of all citizens in an attempt to create this Ghana. What I have seen in these last four years, is further evidence if anyone needed is that the Ghanaian will no longer accept poverty and deprivation as his or her portion. They are rather determined to chart a path of growth and development of his or her self."