LOCAL NEWS
Chief Imam welcomes directive to allow Muslim students observe Ramadan fast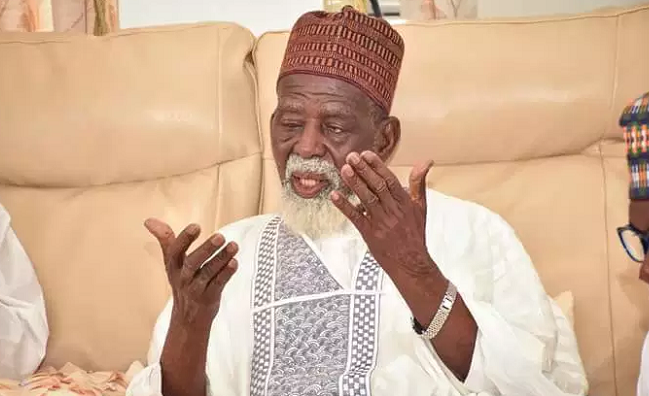 The office of the National Chief Iman has expressed excitement over decision by the Ghana Education Service (GES) directing the management of Wesley Girls SHS to allow Muslim students to partake in the ongoing Ramadan fast.
GES in a press statement over the weekend signed by the Head of Public Relations, Cassandra Twumasi indicated that students nationwide who wish to fast for religious obligations would not be hindered from doing so.
"The Ghana Education Service, therefore, directs authorities of Wesley Girls High School as well as any other school to allow any such student who wishes to fast for any religious reason to do so."
However, the letter noted that parents of such wards are to write to the respective school relieving it of any obligation should such students suffer health complications.
"The parents of such student are also directed to write to the school indicating that the school shall not be held liable for any health condition of the student as a result of the fast. Staff, students and the general public are to take note," Management stated.
The instruction comes after authorities of school were accused of preventing Muslim students from fasting during the ongoing Ramadan period by a parent.
The issue has since become a major topic with many legislators and religious leaders calling on the school to reconsider its stance as it infringes on the rights of students.
Sheikh Aremeyaw Shaibu, the spokesperson for the National Chief Imam, in a Citi News interview reacting to the GES directive said the news is welcoming.
"The response from the Ghana Education Service is a very welcoming one and very soothing, and I say the Chief Imam is very grateful and the larger Muslim community is grateful for the quick response from the GES directing school authorities and other schools to allow Muslim students to go ahead with their fasting and the other directives that are included."
"I think it will assuage the anger and concerns that have been expressed so widely on social media, and we are hopeful that the schools will adhere to the directives."
In another development, a member of the Minority caucus in parliament and MP for Tamale North, Alhassan Suhuyini, has as well lauded the Ghana Education Service and the other stakeholders for the swift response.
According to him, the acceptance of each other's beliefs is what the country is noted.
"This is what we wanted. We didn't think that the directive was required, we didn't think it was necessary, and we also didn't think it was appropriate, but we are grateful to Allah for the understanding we have been able to get from the school authorities, the Methodist church, and the Ghana Education Service and so it is important we commend all stakeholders who have worked together to resolve this matter amicably."
"This is what Ghana is noted for. The collaboration, the coordination and tolerance of each other's religious beliefs."