Showbiz
Cecilia Marfo And Papa Shee Need Their 'Brain' Examined – Prophet Kumchacha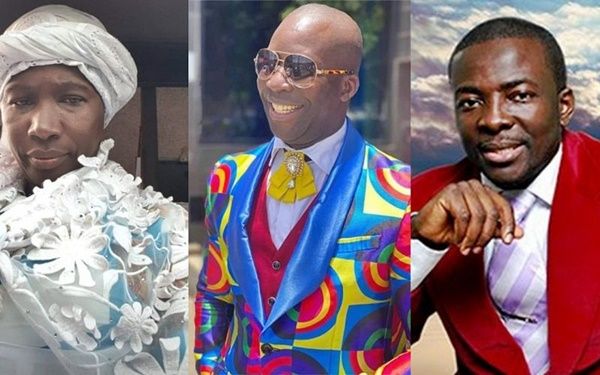 Prophet Kumchacha says gospel musician Cecilia Marfo and Evangelist Papa Shee must both undergo pyschological treatment.
According to Kumchacha, the two need their brains examined because of their actions.
He stated that not every person in suit is mentally stable, to mean Cecilia Marfo and Papa Shee have got some pyschological problem that needs urgent medical attention.
Prophet Kumchacha said this during a panel discussion on Okay FM's "Best Entertainment".
"I think that Cecilia Marfo and Papa Shee must get their brain examined. It's not a sin to say they should have their brain examined . . . Papa Shee recently said any person who says 'hello' is going to hell . . . For me, what Cecilia Marfo has been doing lately is unacceptable," he exclaimed.