SPORTS
Boxing: Isaac Dogboe eager to stage fight in Ghana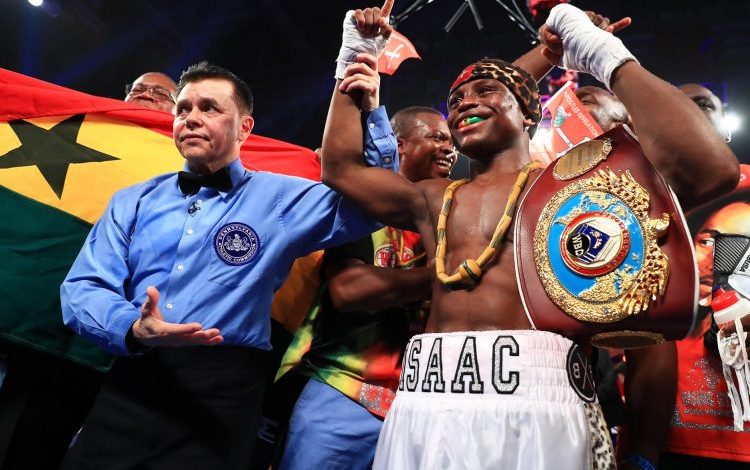 Former WBO Bantamweight champion Isaac Dogboe has confirmed that his camp has started dialogue geared at getting him to stage a fight in Ghana.
It remains unclear if the potential bout for Dogboe in Ghana will be an eliminator or not.
His last fight in Ghana culminated in a 5th round knockout win against Mexican Cesar Juarez in 2018 at the Bukom Boxing Arena.
"It's been 3 years since I fought in Ghana.
"I am itching to fight in Ghana because the atmosphere is different.
"I know that given the conditions right now we have to put things together.
"We are speaking with the right people in order for us to do such a thing.
"The Rising Star Africa Promotions are open for business and hoping to stage a fight here in Ghana," he revealed in an interview.
After losing his title to Emmanuel Navarette in 2019 the Royal Storm has changed trainers twice and moved to the featherweight division.
A 12th round victory via knockout against Chris Avalos in July 2020, was the last time Dogboe stepped in the ring.
Since then he has spoken time again about the possibility of becoming a two-time and two-weight champion.