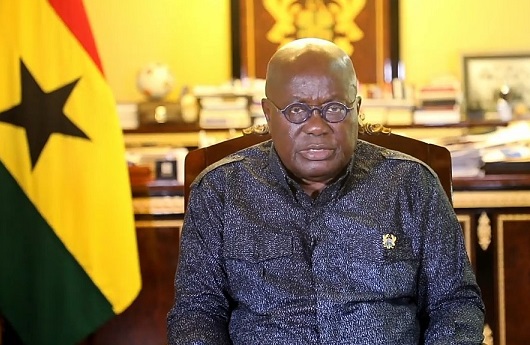 President Nana Addo Dankwa Akufo-Addo has encouraged Ghanaians to be the best protectors of the country's land resources.
He said that is the surest way of ending the woes of the country as far as illegal small scale mining popularly referred to as "galamsey" is concerned.
Speaking at the opening ceremony of the two-day national consultative dialogue on ending unlawful mining practices in the country on Wednesday, the President pledged his support to tackle the devastating effects of illegal mining on Ghana's environment.
"It is our collective determination to find the convergence of miners on the way forward on the subject because it is the land of our birth. It is the land we inhabit. It is the land that supports our lives and livelihoods. We, the Ghanaian people must be its best protectors."
The forum is a roundtable discussion on challenges confronting the small-scale mining sector.
There will also be deliberations on possible solutions.
The forum will have inputs from key mining experts, the Small-Scale Mining Association, the Coalition of Civil Society Against Illegal Small-Scale Mining, among others.
President Akufo-Addo is hopeful the talks will result in a national policy backed by a national consensus.
He also wants the consensus to be on a "sustainable method of mining the minerals in our land."
The President also expects that the outcomes of the forum will "be beyond partisan politics."
"We cannot have one part of the political divide campaigning for galamsey in the bush and the other waging an official fight against galamsey in the open".
"It is absolutely crucial that the deliberations of this consultative dialogue be candid and devoid of partisanship or narrow parochial interests. I will not hesitate to act where the evidence is hard before the police. And I will do so irrespective of the standing of the person or persons involved," the President added.