BUSINESS NEWS
Banking reforms was a stroke of genius – Deputy Governor, Bank of Ghana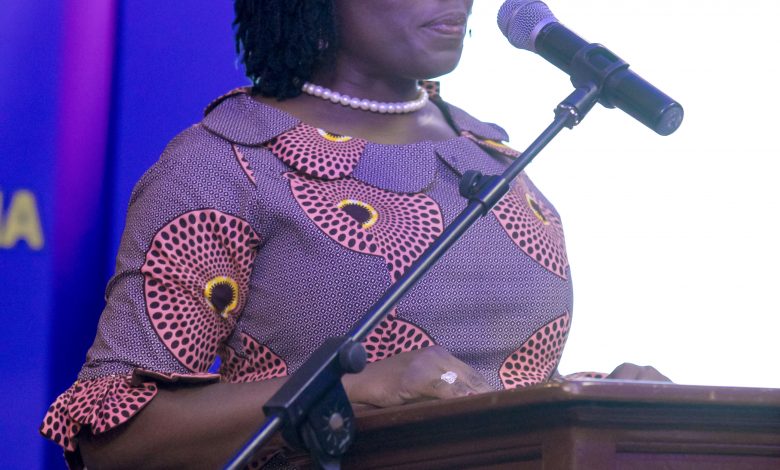 Elsie Addo Awadzi, the Second Deputy Governor of the Bank of Ghana, has said the decision of the country's Government to institute reforms to clean up the banking sector was an outstandingly brilliant idea that has yielded positive results.
She explained that the decision helped in saving the funds of depositors and instilled enhanced confidence in the country's banking sector.
"In the banking sector, regulatory reforms we have recently embarked upon have ensured that banks are better capitalized and better governed and  have consolidated the industry from some 5 banks to 23 banks.
"We can say that these banks are better capitalized, more liquid, stronger and better governance and employ better risk management systems to ensure that the monies we deposit with them are safe", Elsie Awadzi spoke at the World Meets in Ghana Investors' Forum and Executive Dinner Ball.
She continued: "we have strengthened our regulatory and supervisory framework so that it is more aligned with international practices.
The said banking reforms led to the collapse some indigenous banks and the consolidation of 5 banks to form the Consolidated Bank Ghana (CBG).
The five merged banks are the Beige Bank, Sovereign Bank, Construction Bank, Royal Bank, and UniBank. This merger led to the formation of the Consolidated Bank Ghana
The World Meets in Ghana Investors' Forum and Executive Dinner Ball, was a mega success that had made Ghana an envy of the sub region.
The next edition would be held in August 2022 in Accra and would be attended by business industry giants and investors from across the world.
Companies that supported the successful event include Fidelity Bank, Barclays Bank (now Absa Bank), Access Bank, Bank of Africa, Exim Bank of Ghana, the Ghana National Petroleum Corporation (GNPC),  the Ghana Investment Promotion Centre (GIPC), Ghana Gas Company, Ghana Free Zones Authority, Ghana Chamber of Commerce and Industry, B5 Plus Limited,  GOIL, Angel Group of Companies, and Omni Diagnosics Limited.