POLITICS
AN AVERAGE OF 200 NEW COVID-19 CASES RECORDED IN GHANA DAILY – AKUFO-ADDO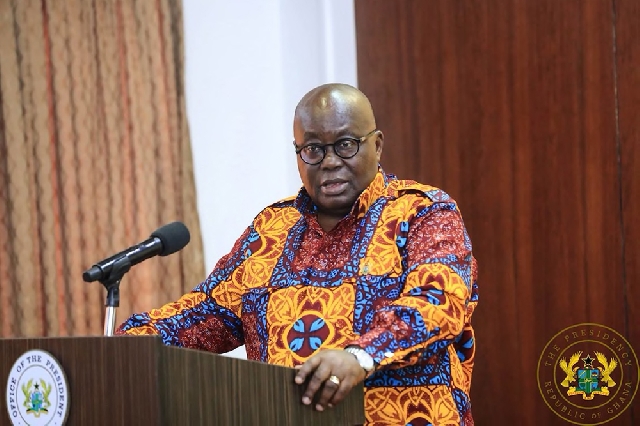 Data from the Ghana Health Service (GHS) show that Ghana currently records 200 new COVID-19 cases daily. This was disclosed in the President's 22nd update on the measures taken against the spread of the novel coronavirus on Sunday, January 17 2020.
According to the President, Nana Addo Dankwa Akufo-Addo, the news is disconcerting given that the cases were low as at his last update. "Since I delivered Update 21, we have seen an upsurge in the number of active cases, from a little over 900 to 1,924. Our COVID-19 treatment centres have gone from having zero patients to now being full because of the upsurge in infections. Particularly worrying is the fact that the Ghana Health Service is recording, on the average, 200 new cases of COVID infections daily", the President said.
Nana Akufo-Addo also mentioned that there has been an increase in the number of severe and critical cases as well as the number of deaths. He said "The number of patients requiring hospitalization and intensive care is rising. The number of severe vases, which stood at 18 a week, has increased sharply to 120. Two weeks ago, there was no critical case, we now have 33 in our treatment facilities. The number of confirmed deaths has increased, sadly, from 338 to 352 within the period".
These new staggering statistics have compelled the President to instruct the Police Service t rigorously enforce the wearing of masks in public places. "I have instructed the Inspector General of Police to direct officers, men and women of the Police Service to ensure the rigorous enforcement of the law on mask wearing at all public places and in public transport. They are also to ensure the closure of all night clubs, pubs, cinemas and beaches that may be operating in defiance of the law", the President noted.
"Persons in market places, work places, and operators of public transport must conduct their activities in accordance with the hygiene and safety protocols. The wearing of masks in these places is mandatory", he added.