POLITICS
AKUFO-ADDO TO REDUCE SIZE OF GOVERNMENT IN SECOND TERM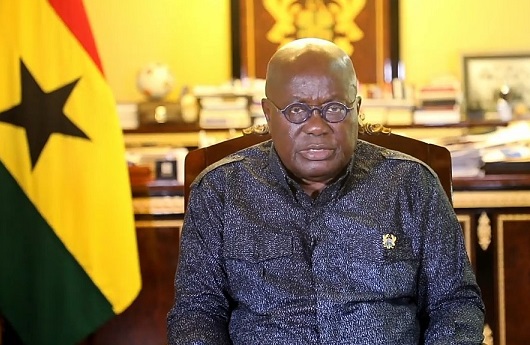 President Nana Addo Dankwa Akufo-Addo is set to dissolve some ministries as he prepares to hit the ground running in his second term. According to sources close to the President, eight of the specialized ministries created in the first term of the NPP government will not function in the President's second term. The functions of the dissolved ministries, according to the sources, will be absorbed by the 'traditional ministries'.
The affected ministries include:
Ministry of Aviation;

Inner City and Zongo Development Ministry;

Business Development Ministry;

Ministry of Mobilisation and Regional Reorganization;

Ministry of Monitoring and Evaluation;

Ministry for Public Procurement;

Ministry of Planning; and

Ministry of Special Development Initiatives.
Two reasons, according to the sources, account for the dissolution of the ministries. First is that they are said to have accomplished the purpose for which they were set up, which was the work of establishing those priority projects and programmes. Second, the change is said to be in response to public criticism of the record size of the president's first-term government.
The first Akufo-Addo government had 36 substantive ministers and seven ministers of state. It also had 48 deputy ministers, as well as 16 regional ministers and 16 deputy regional ministers, which brought the total number of ministers and deputy ministers to 123. This number is expected to go down by at least 30% as President Akufo-Addi seeks to cut down numbers, especially deputy ministers.
It will be recalled that the large number of ministers in the first term of the Akufo-Addo led government courted widespread criticism from the Ghanaian public. As the ministries have accomplished the work for which they were set up to do, it makes sense for the President to do away with them as he prepares for his second term.
 Also, the Research Department of the Office of the President at the Jubilee House is expected to be revamped to perform the function of the Ministry of Monitoring and Evaluation and will be headed by Dr. Isaac Owusu Mensah, a reputable researcher.