LOCAL NEWS
AGRADAA GRABBED …As NCA Shuts Down 49 TV Stations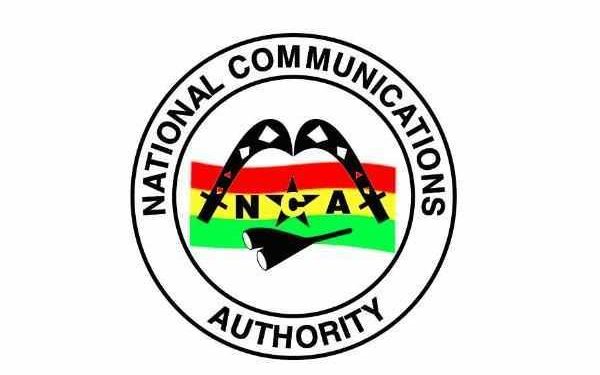 Cantankerous traditional priestess, Patience Asiedu, mostly known as Nana Agraadaa, was yesterday arrested over her supposed money doubling antics on her television station, Thunder TV, which was also closed down for operating without the appropriate license.
Her arrest has been largely applauded by a large section of the public who say it is long overdue.
Nana Agraadaa has over the years advertised on her station her supposed powers and [rowers at doubling any amount of money.
While many have described her claims as fraudulent and several persons have reported they have fallen victims to her craft, it turned out after her arrest that the television station itself had not been properly licensed by the National Communications Authority.
The subject of wrongful television content, especially persons who appear of television with claims of ability to double money through supernatural powers have become a topical subject of national interest in recent times.
It gained news headlines after two teenagers who are standing trail on accusations that they had killed a 10-year-old boy ostensibly to use his body for money rituals said they had the inspiration from such spiritualists on television.
While dust was yet to settle on the arrest of Nana Agraadaa, the National Communications Authority (NCA), issued a statement that said the Authority had embarked on an exercise to shut down 49 Television (TV) stations across the country for operating without the appropriate authorization and license. .
The NCA said the exercise forms part of a continuous monitoring exercise conducted on various Satellite Free-to-Air Television platforms using the Broadcast Monitoring System (BMS) and the Radio Spectrum Monitoring System (RSMS).
It said the monitoring revealed that some channels were operating without valid Authorizations, contrary to Section 2(4) of the Electronic Communications Act 775 of 2008, which states that, 'Except as provided by this Act or any other law not inconsistent with this Act, a person shall not operate. A broadcasting system or provide a broadcasting service without a frequency authorization by the Authority'. As a result, forty-nine (49) channels have been identified to be operating without valid Authorizations from the Authority and are being shut down accordingly.
"The exercise is being done in conjunction with the Ghana Police Service and National Security Intelligence Operatives. The NCA will continue monitoring to ensure that the use of spectrum is done in an efficient manner. We also take the opportunity to caution all License and Authorization holders to ensure that their Licenses and Authorizations are always up-to-date and in compliance with the stated terms and conditions", the station added.
Below is the list of TV Stations who have been identified to be in violations and are due to be shut down:
1  Dove TV Sophia.
2 NTV North
3 Thunder           TV
4 Power               TV
5 Maranatha      TV
6 MTA Al
7 Chief  TV Chief
8 Kiss     TV (satellite)
9 Sagani                TV
10 Ogyaba           TV
11 Nazareth        TV
12 CACI TV
13 Ahotosour     TV
14 BOC  TV 15 OK              TV
16 Cash TV (satellite)
17 Lion  TV
18 Akwasi            Awuah  TV
19 Eno   TV
20 Apple TV
21 SBN  TV
22 Agya                Kofabae TV
23 Next                TV
24 Face TV
25 Paradise         TV
26 SBN  International
27 Adzipa             TV
28 Ice1  TV
29 Ezra  TV
30 Truth               TV
31 Royal               Star        TV
32 Virgin               TV
33 Days TV
34 Serwaa           TV
35 Iron  TV
36 JA1   TV
37 Abapa             TV
38 Asempa          TV
39 BTV
40 Kwaku             Bonsam                TV
41 Asomdwie     TV
42 TV     Magic
43 Channel          45
44 Perfect           TV
45 Anima             TV
46 Obour             TV
47 TV     Universe
48 Apinto             TV
49 Obour             TV