Showbiz
A goat like Mzbel slept with my former boss at TV Africa – Afia Schwar jabs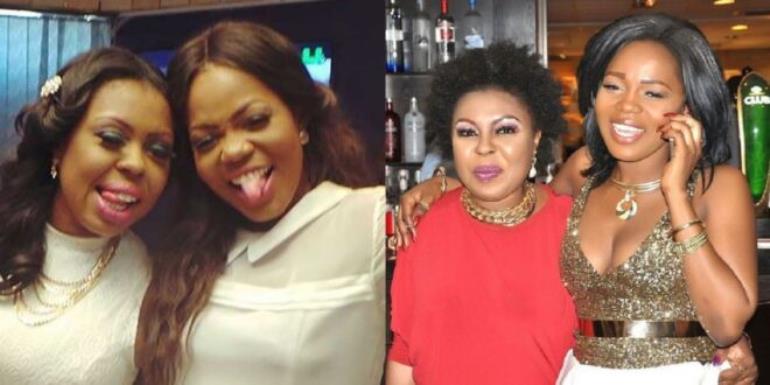 Afia Schwarzenegger and her former bestie, Mzbel's beef is not ending anytime soon as she has thrown new jabs at the songstress — exposing so-called secrets about her in a new video.
In the video, Afia Schwarzenegger alleged that Mzbel snatched her boyfriend, and she didn't say anything. She (Mzbel) slept with her former boss at TV Africa and yet she still remained mute.
Afia went ahead to reveal other secrets about the 41-year-old singer.
"If you don't agree to fake things, no one will believe you. A goat-like Mzbel. You slept with my boyfriend yet I didn't talk. You picked up the phone and lied against me to Mahama. You texted issues about me and my children to NaaEwe and you don't remember?", she quizzed.
Speaking further, Afia revealed that Mzbel was allowing her adopted son John Bill to be drinking alcohol and that's why his biological mother came to take him away.
"You don't remember that you brought John Bill to my house and bought him Smirnoff Ice drink and my children told you not to bring the child to our house again? People of Ghana, go to Achimota school and ask who John Bill is. You spoiled someone's child, and after he was taken away from you, you started playing the victim", Afia added.
"Mzbel you think you can kill me? When I took you to my boss, he slept with you, and f***** your a**. If you do not change, you'll die", she said in conclusion.
Watch the video below: