NEWS
Freddie Blay reacts to law firm's representation of alleged illegal miners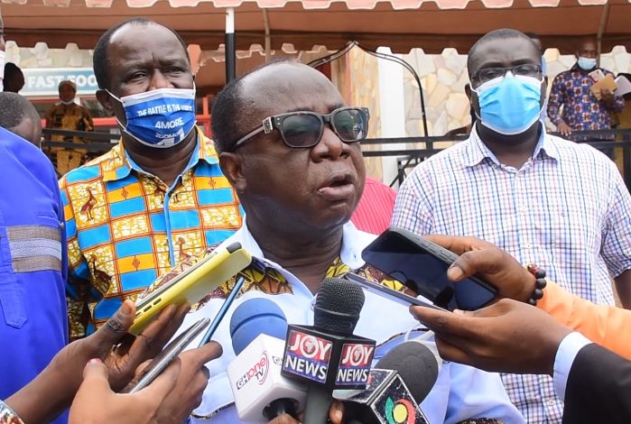 The immediate past national chairman of the New Patriotic Party (NPP), Mr Freddie Blay has reacted to public discussions on his law firm's representation of alleged illegal miners in court.
In a radio interview monitored by Graphic Online on Joy FM Wednesday morning, Mr Blay clarified that he was not the one who was personally handling the case but said it was the law firm he belonged to.
On Tuesday in court, Lucy Ekeleba Blay, a private legal practitioner, told the court that she was holding brief for Mr Freddy Blay in the case of the four accomplices of En Huang, popularly known as Aisha Huang, who has been charged with the others for engaging in illegal mining activities in Ghana.
The four accomplices are Gao Jin Cheng, Lu Qi Jun, Haibin Go and Zhang Zhipeng.
Mr Freddie Blay is the lead counsel for the firm in which Lucy Ekeleba Blay works.
Already, Mr Blay has clarified that he is not the one who is personally handling the case but confirms that it is the law firm he belongs to that is handling the case.
My clients are not guilty; we've sworn an oath to defend them
Mr Blay in the Joy FM interview on Wednesday morning said his law firm is ready to defend the four accomplices of Aisha Huang because they are innocent.
He said they have no reason to believe or act otherwise, adding that the four Chinese nationals deserve full legal representation in court.
"They came to instruct us and we as professionals, we have sworn an oath to defend our clients to the best of our knowledge and ability and that is exactly what we are doing in accordance with the Constitution of this country.
"They are not guilty. They've been brought before the court, they've pleaded not guilty and are being defended," Mr Blay said.
According to him, the four accused persons may have a relationship with Aisha Huang because in 2017 they bought a supermarket from her.
That, in any way, does not suggest they are illegal miners and should not have fair legal representation or defence, he added.
"Our firm is defending these clients; they've told us their story. Maybe the prosecution has been told some other story and that is why we are before the court to defend them," he added.
"We are a firm of lawyers, we take our instructions from our clients based on the story they've told us which we have no reason to believe otherwise."
Responding to concerns that his firm's representation of the accused persons defeats government's fight against 'galamsey', Mr Blay said "I don't know whether you are saying that at a time like this when people are accused or arraigned before court, they should not be entitled to any defence".
Source: Graphic online