POLITICS
Your government is working but there is a lot more to be done – Gabby Otchere-Darko writes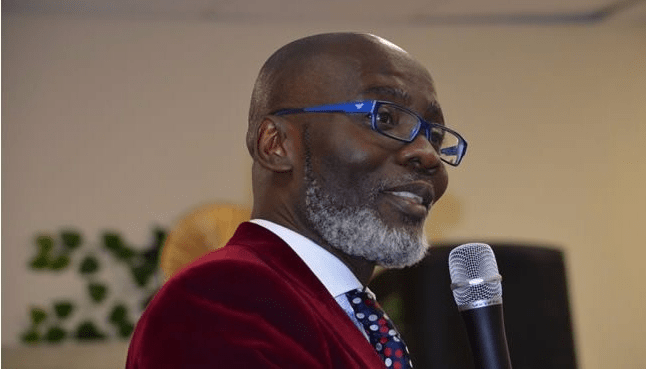 Ghana is 64 years old. So far, only 15 of those years have been under NPP (PP) governments. Just reflect on that for a moment and look back at their comparative track-record of fixing Ghana.
Busia was very much on track to fixing the country when the wind of impatience blew him away. Kufuor left the country better than he found it. Ghana was in a better shape in Jan 2020 (pre-Covid) than in Jan 2017 (pre-NPP). These are facts.
Covid-19 is the worst crisis ever to face the world during peace time for over two centuries. People everywhere are under severe stress, socially, economically and health wise. If in doubt, check the size of the drop in remittance numbers to Ghana and elsewhere. Ghanaians have not been spared.
But your government is standing up to the challenge. Ghanaians are standing up to the challenge. It has not been easy and it won't be easygoing. But, we can beat this — together. A cloud of pessimism is not it. That will suffocate us all. Blaming may be ok but there is work to be done.
As President Akufo-Addo said in his first State of the Nation Address on 21st February, 2017: "I was not elected by the overwhelming majority of the Ghanaian people to complain. I was elected to get things done; I was elected to fix what is broken and my government and I are determined to do just that". His focus has been on doing just that.
He fixed the financial sector by saving over 4.5 million banking customers, including individuals and businesses, from losing their cash in the banks. He spent nearly $4bn of taxpayers' money to do this. It was not his wish but imagine where our economy would have been without that bold intervention in the financial services sector, which, ironically, has even been used heavily and electorally against him!
It was not Akufo-Addo's wish to spend over GHS12 billion of taxpayers' money fixing a mess Mahama created in the energy sector with excess take-or-pay power purchasing agreements. Which responsible leader commits his country to paying hundreds of millions of dollars, year after year, for something his people don't need? Akufo-Addo's task has been to try to fix that mess, while respecting the sanctity of contracts which lacked sanity!
He did all this and protected better (relatively) the cash in the pockets of parents (free SHS and school feeding), patients (fixing NHIS), households (rescuing pensions, etc, cushioning water and electricity bills), supporting importers on duties and exchange rates, helping vehicle owners by controlling prices on petrol and diesel, supporting farmers with access to fertiliser, chemicals, irrigation, extension workers, etc.
It may all not be enough (I hear you saying) but just imagine what the situation would have been under the alternative. I am saying so because sometimes we risk sounding as if we were better off and would have been better off under the alternative.
Yes, NPP has managed the economy better on the macro level but also on the micro level (with greater access to funding under a better environment for the cedi, inflation and exchange rate) and millions more are about to be rolled out through the GhanaCares Programme.
Akufo-Addo has also embarked on an industrialization drive like never before. Yes, we always refer to the 1st Republic as the "golden age". Nkrumah built 32 factories in 9 years, which became but a drain on the exchequer due through misalignment and mismanagement. The truth is, far more have been built or fixed in 4 years under 1D1F under Akufo-Addo. More global automobile companies have set base in Ghana under Akufo-Addo than under any other Govt in our 64 years. There is more to come as AFCFTA takes shape and Ghana is at the centre of it.
More roads have been constructed in Akufo-Addo's 4 years than under any other such period in the 64 years. More money has been spent on the poor, vulnerable and to tackle unemployment than under any other Govt in our history.
Your government is working but there is a lot more to be done to address mass poverty and mass unemployment and they admit to it and will do more and we must push them to do more, but we must do so with our memory and expectations in sync.
It was only 5 months ago that the people of Ghana gave their verdict on Akufo-Addo's first 4 years, and they did so with a clear margin between him and his main competitor (the last president before him). This means that the people had the benefit to compare and contrast and chose to renew their confidence in Nana. If it is that the people expect more from NPP than NDC then by all means, don't be shy and say so and let us know that this government is being judged by an entirely different and higher standard.
The majority of Ghanaians showed their confidence in Akufo-Addo only last December. His new government has just been formed and not even complete. That is a fact. By all means, let's keep him on his toes. But, also let's support him to deliver for Ghana and Ghanaians.
If in doubt, just imagine what the situation could have been under the alternative government, with COVID-19, and all the other challenges in tow.
In all that you do, please, continue to believe in Ghana. Wishing you a brighter week!