Editorial
YOU CANNOT HANG CARLOS AND GIVE JINAPOR AND GEORGE GOLD MEDALS AS REWARDS!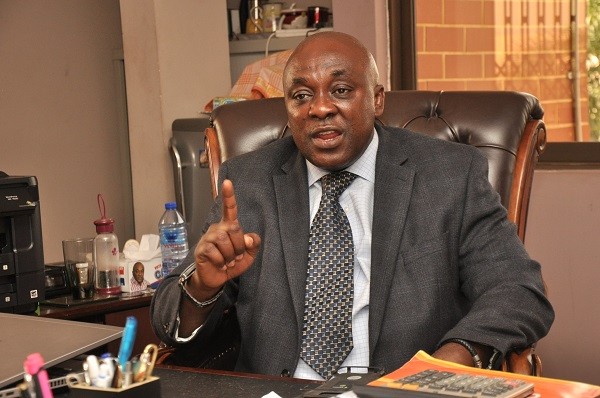 I have been racking my brain in my effortful attempts to find out why some neutrals have adopted the Animal Farm sort of nature in dissecting the spectacle that was witnessed in Parliament.
Sam George and John Jinapor misdemeaned themselves by kicking ballot boxes like ordinary footballs. They, without any form of correctitude, left their seats, in their disagreements with happenings on the floor, indulged in such animalistic acts.
Their acts have virtually gone unnoticed. Though the entire universe was watching everything, the media, neutrals and their assigns have failed to condemn their actions. Their uncultured behaviour is being 'applauded' instead by these group of people. Silence, oftentimes, denotes consent.
Carlos Ahenkora, for some indiscernible reasons, disrupted the counting of the ballots cast by whisking some away. There's a groundswell of people, media persons and neutrals castrating Carlos. They say his action was unparliamentary.
Some of the people have even said that he comes from a constituency in Tema, Greater Accra, and ought not to have done what he did. Maybe there are different rules for MPs depending upon where one hails from. Ningo-Prampram is not in Fankobaa, in case they have forgotten. That angle of reasoning falls flat in the face of logic.
Jinapor and Sam George are being touted as having matured politically because they turned Parliament into a house of chaos but Carlos is rowdy? What a world we live in.
I hold the belief that either of the following reasons or both of them tacitly describe the situation; It is either the two NDC MPs are seen as dimwits and Carlos is measured with standards much higher than the duo or these journalists and neutrals are being hypocritical in their assessments.
It would appear that some people have their eyes for detecting things blurred by hypocrisy.
by: P.K. Sarpong, Whispers from the Corridors of the Thinking Place.