Editorial
WILL THE NDC PUSH ITS STIPULATED PETITION OR THE PROPAGANDA THAT EC FAILED TO DECLARE JOHN MAHAMA AS PRESIDENT-ELECT?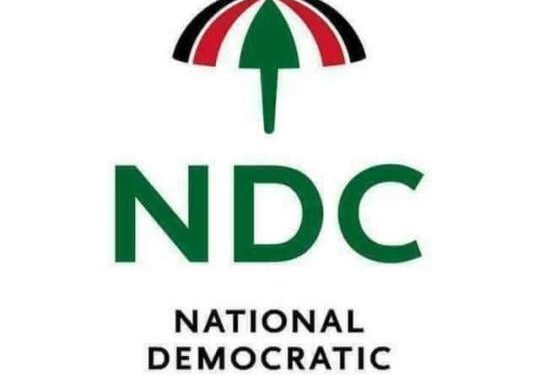 So, JOHN DRAMANI MAHAMA is in court, after sending his barking dogs and hoodlums into the streets on koko and koose.
Going to court, however, is not the worry of the average Ghanaian voter and citizen. Indeed, what the worry of the general public is, was that while Mahama claimed he and his parliamentary candidates had won several regions and that that entitles them to the Majority and President-elect position, he would later, in his petition, only suggest that, while he may not have picked 50% plus one of the votes, neither did the flag bearer of the New Patriotic Party and incumbent President.
That, he had claimed, entitles him to a run-off with Nana Addo Dankwa Akufo-Addo.
Tale of the tape
Well, he had been whipped mercilessly in 2016 and had escaped being rid of his presidential status, but for the regard of his position when it became clear that he and Dr. Kwadwo Afari-Gyan had pulled a fast one on Ghanaians.
Mahama's hope – after briefing from the Ahwois – was that he could benefit from the Free SHS Magic if he shifted gears and posts and spins that it was on the basis of giving meaning to the Free SHS that he put up massive infrastructure to facilitate access.
He also hoped that he could make some modest impact for the NDC not to dump him, thereby taking advantage of his post-Supreme Court 'Thank You' trips to steal some space, ahead of the other flagbearer contestants. Whatever his ways and means, the fact, however, remained that it is Nana 2, Mahama 1. And even that 1, the whole world knows was engineered.
Agenda 24
When we were kids at the AMA Cluster of Schools at Adabraka in Accra, one teacher used to say 'An idiot is an idiot' whether he goes to school or not'. I don't know how that has a bearing on Asiedu Nketia's political noise, 'Every idiot can go to court', but here we all are again, going to court after fooling and creating fear and panic. Isn't it intriguing that when Mahama sneezes, everybody in the NDC catches a cold, including their MPs-elect?
Between them and the illiterate boys and girls from the Zongos who trooped to the Electoral Commission to query Jean Mensah on why she was delaying in declaring John Mahama President-Elect, it was clear where the manipulative machine was pointing.
Only yesterday, Ii called my indigenous Teshie, La, and Nungua sources to check what programme the NDC had arranged on the grounds after the Supreme Court case.
Still ignorant about any ongoing case because Nana Akufo-Addo has already been inducted, they said Mahama would be coming to constituencies on a 'Thank You' trip. That's good to hear because their nokofioo will be assured. That's the name of the game to them – not Free SHS or Planting for Food and Jobs.
In Teshie, the role models are those who pick tickets annually to Italy and Spain to pick apples like some of our bum youth in Paga, Bolgatanga, and Navrongo do picking tomato in next door, Burkina Faso, when they have their irrigation zones in Tono, Vea and Pwalugu lying almost idle for hands to work on, and improve lives and livelihoods.
Whatever the case, the Election Petition II coming on at the Supreme Court will roll out. Like 2012, all the NDC and Mahama may have is a paragraph on reform, instead of the tsunami that swept Charlotte Osei and her band of double-dealing officers that had hijacked the EC.
Good morning, John; good morning, Sam 1, Sam, 2, and Sam 3. You are all striving to remain relevant. Unfortunately, it is just garbage you are spreading in our political space.
You are the criminals, not the police who tried to defend themselves in Techiman South.
By: Kofi Kyerebone