Editorial
WHY WE MUST RETAIN KEN OFORI-ATTA AS FINANCE MINISTER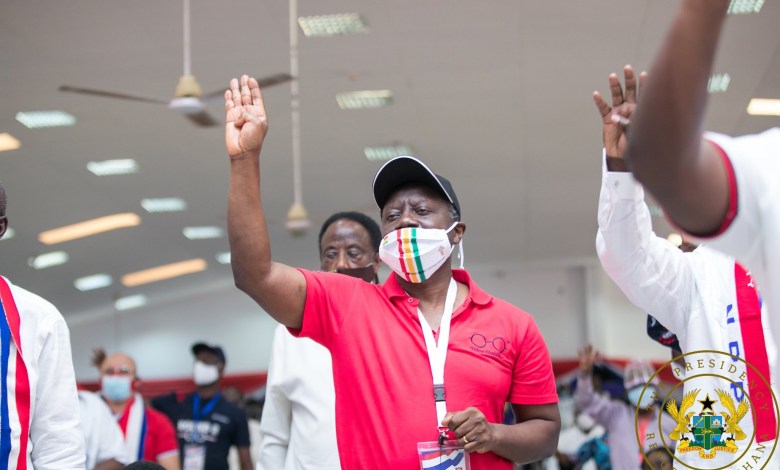 Citizens who have served as Finance Ministers in Ghana have been generally competent. From JH Mensah through Kwesi Botchwey to Yaw Osafo Maafo and Ken Ofori-Atta, such rare breed has managed to turn gloomy economic outlooks and situations into hope and success.
Spearheads
JH Mensah, we would recall, embarked on the first economic recovery programme under Dr. KA Busia in 1969 and led the rural development programme that would become a precursor to the Planting for Food and Jobs and Planting for Export initiatives.
Even, when Kutu Acheampong and his band of military adventurers took over the reins of government, they saw benefits in those rural development socio-economic programmes, giving it the 'Operation Feed Yourself' brand'.
Osafo Maafo took Ghana from a HIPC condition to an economic success story from 2000 to 2008. His transformation of the National Investment Bank under the JJ Rawlings administration and other feats made him an automatic candidate for the enviable position.
Before that, Kwesi Botchwey as the longest-serving Finance Minister, took Ghana from a hopeless situation in the 1980s – when drought and collapse of the banking system brought Ghana down on its knees, compelling us to seek the intervention of the World Bank and other developing partners in reviving Ghana's economy.
Cometh the hour, cometh the man
Ken Ofori-Atta, top banker and finance genius, electing to come down and work in Ghana when several of his contemporaries and colleagues found safe harbour in Europe, has proven to Ghanaians how patriotic he could be by showing excellence in private, business life in areas where citizens were afraid to venture into, because of the huge risks involved, but also because of the nature of politics we were engaged in at the time.
And when, eventually, he was picked for the Minister of Finance slot by His Excellency Nana Addo Dankwa Akufo-Addo, there was no doubt that Ghana would be redeemed from the economic slump inherited from the John Mahama administration.
Leap
It turned out that it was not only redemption from the doom and gloom inherited from the previous administration but that his prudent management of our resources culminated in huge savings to fund several social protection initiatives including re-igniting the National Health Insurance Scheme and rolling out the Free SHS Programme.
Additionally, it culminated in a revolutionary transformation of our banking system to deliver at a time manufacturing and industry had picked up – with Ghana attracting investment and partnerships across the entire globe, including the usually conservative Middle East and Turkey.
COVID-19 hurdle
Such has been the quality of his level of competence that, even under COVID-19 global financial straits, he was able to source support and funds from our development partners to alleviate the negative socio-economic impact of the pandemic on vulnerable communities as well as local businesses.
As civil society actors and watchmen of the nation, we, therefore, have every good reason to advocate and recommend the Minister of Finance-designate to retain his seat as Finance Minister. And, in that conviction, we believe we have the support of a wide range of the media and other civil society actors as well as the business community behind us.
It is safe and fair to retain him because, having shown good faith with the people and the President who appointed, the likelihood is that he can be trusted to perform even better in the next leg of tasks he has been appointed to perform.
Welcome, Honourable Minister.
** The Thunder Gh News | News In Flash! here
Follow us on Twitter: @TheThunderGh
#TheThunderGhNews