Editorial
WE MUST STOP IGNITING THE FIRES OF MAYHEM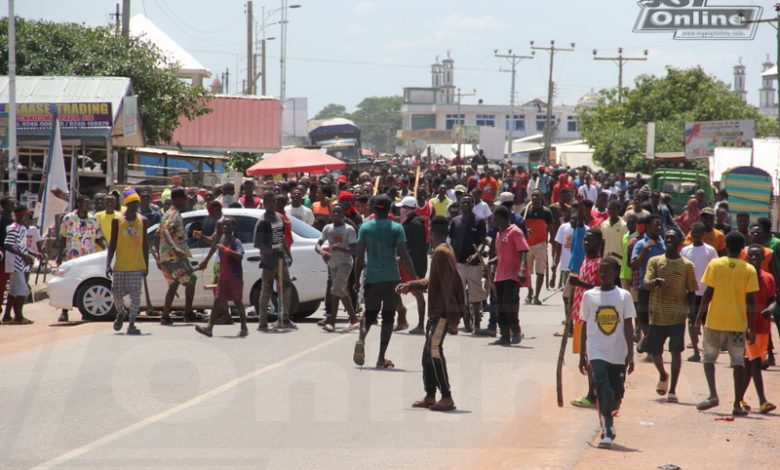 It appears that the irate Ejura youth, ostensibly egged on by their political sponsors, are leaving no stone unturned in carrying out the FixTheCountry demonstration and holding Ghana to ransom.
But that's understandable in a community undergoing shockwaves of mayhem that carries heavy undertones of political mercenary activities.
That should, however, not have culminated in them disregarding the presence and message of the Vice President, His Excellency Dr. Alhaji Bawumia and one of the nation's leading statesmen and Muslims cleric Alhaji Dr. Sheikh Nuru Sharubutu.
While the presence of the two attracted massive crowds which was good tonic for the beginning of the needed healing, we believe it was inappropriate for the people of Ejura to disregard the gesture of the presence of the two statesmen, which is essentially to commiserate with the family.
Unfortunately, once gain, we allowed the same politics to decide our mood and response when the facts may not be what we see them to be. It is appearing that the plan and plot of a section of our political class to shake up Ejura supersedes what the residents aspire to and pray for, which is healing, peace and reconciliation.
We further believe it is early days yet and that when the storm dies down, we should be reflecting on a missed opportunity to listen to the voice of restraint than bilious passion that arises out of the wrong assumptions and skewed information from screwed politicians.
Whatever the situation turns out, we must still thank the two leading statesmen who defied all odds and entered the thick of the situation to attempt some healing for the Ejura residents and entire community.