Editorial
We must investigate why over 11,000 applicants snub UDS admissions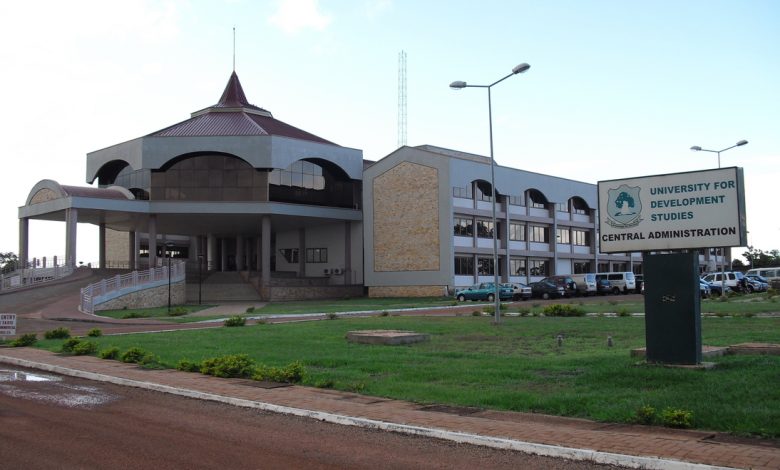 Since the last decade, access to education, particularly at the tertiary level, has been a source of worry to parents, policymakers, and politicians.
So worrying has been the phenomenon that education, like health and the economy; or, for that matter, agriculture and industry, has been tonic and topic for partisan politics.
But the report, in the midst of the controversy, that one of our finest universities, the University of Development Studies, has been suffering admission attritions to the tune of more than 11,000 applicants, certainly give cause for concern.
According to the Vice-Chancellor of the University, Professor Gabriel Ayum Teye, who made the revelation during the school's 28th matriculation ceremony held last Friday, that was an unfortunate situation.
He said, while 16,763 applicants were offered admission into UDS for the 2020-2021 academic year, only a third or a little over 5,500 honored it.
Gabriel Ayum Teye
According to him, out of 512 applicants admitted for postgraduate courses, only 355 enrolled.
"Out of a total of 22,609 undergraduate and 939 postgraduate applications, 16,763 and 512 students respectively were admitted.
However, only 5,518 undergraduates and 355 postgraduates accepted the offer," said Prof Ayum Teye.
Steps the authorities have taken to moderate the situation include establishing additional campuses, after losing its two campuses at Wa and Novrongo. The new campuses were being established at Gbanyamni in Tamale and in Yendi to house some faculties.
He further revealed that the University has introduced new programmes like BSc Physician Assistant, BSc Medical Imaging Technology, and BSc Health Information Management to enrich faculty strength.
But he also expressed worry about certain creeping activities on campus which deserves condemnation, including the activities of underground clubs like Occultism.
Unfortunately, the don failed to state why he thinks that is so, except where he gives a clue about accommodation and faculty gaps for which reason he gives an assurance that the authorities are employing interventions in dealing with the matter.
While he does that, however, we believe it would be in the interest of the UDS management to give us the whole picture so that the sector ministry can know departments that would need total or optimal intervention.
At this point, we are of the opinion that the good Prof and his men must lead in resolving issues that detract the UDS from attracting admissions.
** The Thunder Gh News | News In Flash! here
Follow us on Twitter: @TheThunderGh
#TheThunderGhNews