Editorial
WE MUST COMMEND NDC FOR PEACEFUL DEMO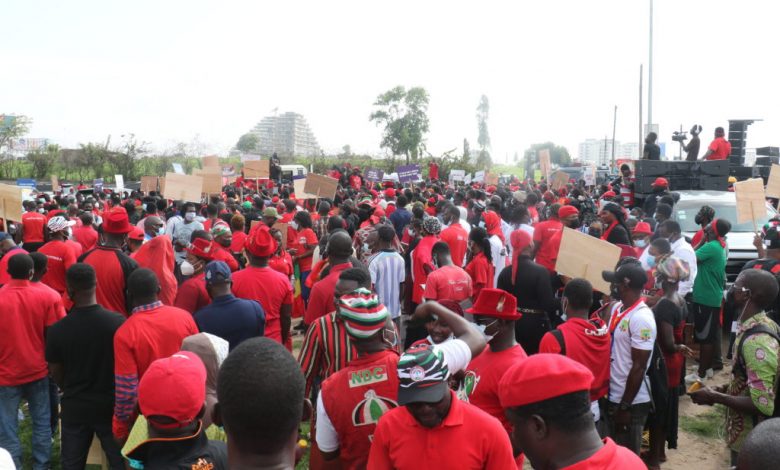 Coming on the wings of the vehemence that the National Democratic Congress gave the nation, fears were that the organisers of the FixTheCountry demonstration will be under pressure controlling the hormones of the angry youth whose support they had been rally in executing their clearly political programme.
As we may have been aware, genuine concerns on the part of our security agencies, coupled with public fears that we might inflict upon ourselves some COVID-19 pains combined to put a damper on the early moves to hit the streets. Whatever the issues were, the demo has come and gone – with the organisers dropping hints that they intend it to be a serial political event.
While we were told that the issues had to do with insecurity – occasioned in the killing of an Ejura social activist and murder of a policeman on police duties, how clearly political and non-partisan it was, was manifest in messages that were both official and off-the-cuff.
Beyond the issues about insecurity was the slant against the Chief Justice and the Judiciary in language meant to highlight that the New Patriotic Party administration is in bed with the Judiciary, the police and the members of the Ghana Armed Armed Forces.
Of course, that we all know is an intrinsic extension of the war against the Chief Justice for ruling in favour of the New Patriotic Party, though the NDC did not accuse the last Election Petition justices for delivering a controversial verdict in favour of John Mahama.
As we would expect, the messengers, too, were as varied as the messengers who, having long hibernated politically, wanted an opportunity that COVID-19 had inflicted on them to explode. That's exactly what we saw, with Otokunor, Sam George and co spinning their tops as usual.
But we must, nonetheless, thank them for conducting themselves responsibly, in managing the crowd and cooperating with the police to end – even if for the time being – a stressful period of engaging national security stakeholders and civil society.