NEWS
Ukrainian man arrested in alleged $65m fake currency trafficking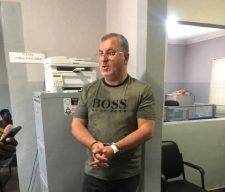 Mazen Farakh , a Ukrainian national who has been on the wanted list of the police for alleged fake currency trafficking, has been arrested.
The suspect, who is alleged to have moved a total of $65 million in fake currency out of Ghana to various destinations, was picked up by the Ghana Immigration Service (GIS) at the Kotoka International Airport (KIA) on Wednesday, November 9, 2022, immediately he landed in the country.
Suspect missing
Reports alleged that when officers from the Airport Police went to the GIS office on Thursday to move the suspect into their custody, he was nowhere to be found.
However, when the police were on the verge of leaving office, the suspect suddenly appeared.
TheThundergh.com can confirm that the suspect was temporarily freed and did not spend the night in custody.
Mr Mazen Farakh was immediately whisked away by the Airport Police when he appeared.
The police have further cautioned him over the alleged fake dealings while his passport has also been impounded.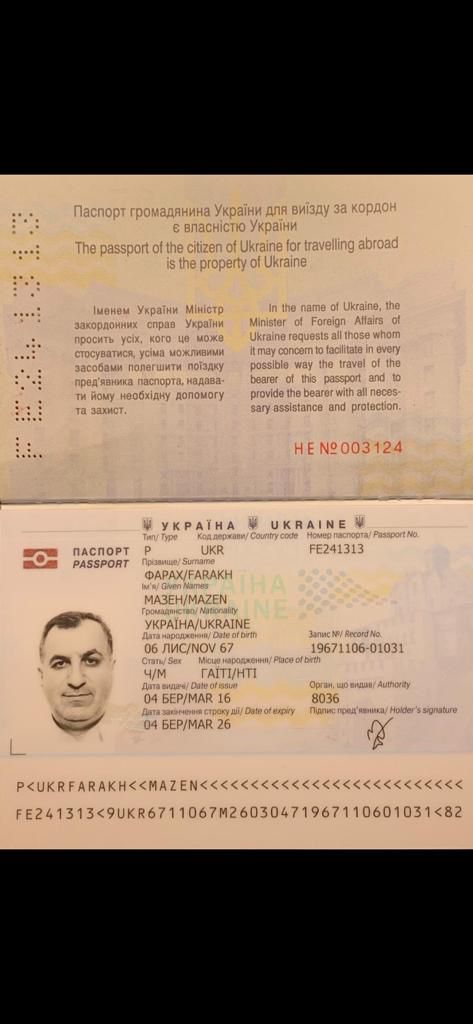 He was subsequently granted bail to report at the station today (November 11).
The police are yet to go for the full statement from the complainant, Sunny Anwamini, alias Sam, who is believed to be his accomplice.
Further investigations into the case are still ongoing.
Arrest Warrant
Another baffling mystery about the case is how the suspect was able to step out of the country in spite of the fact that he was on wanted list.
In September, this year, the Airport Police forwarded to the Comptroller-General of the GIS, a Warrant for the Arrest of Mazen Farakh, issued by the Madina District Court.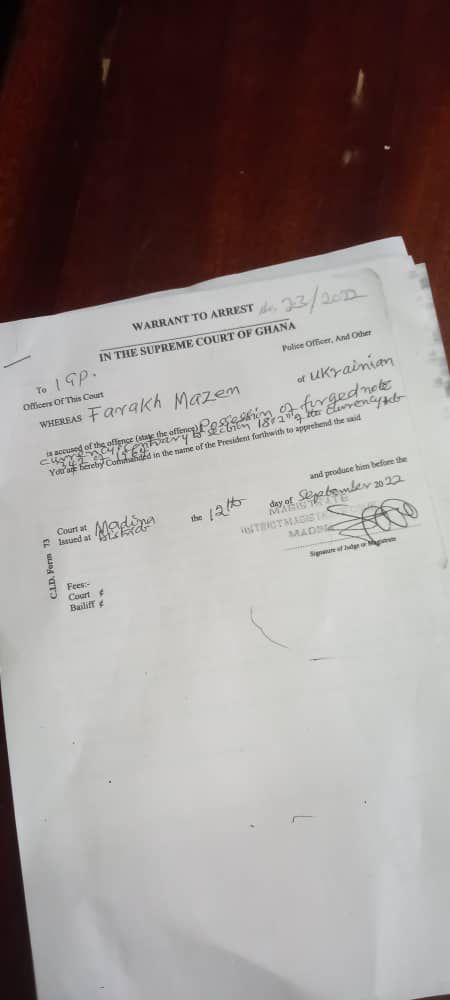 Accomplice
Earlier this year,  Sunny Anwamini, was picked up  by EOCO, and is now in the custody of the anti-graft institution.
Sam, 52, was arrested following a complaint by Mazen Farakh  that he ( Sam) defrauded him of $6.5 million with the pretext of supplying teak wood from Ghana to him in Ukraine.
He was charged in court on three counts of altering forged documents, defrauding by false pretence and money laundering.
Counter complaint
However, Sam insisted that he never defrauded the Ukrainian but rather, the two operated a fake currency business using Ghana as a base.
In a counter complaint he made with EOCO, Sam said they succeeded in moving out from Ghana, fake currency totalling $65 million.
Following the turn of events, EOCO arrested Mazen Farakh, cautioned him, and granted him bail.
Another mystery is why EOCO has refused to process Mr Mazen Farakh to court when the office has already been furnished with full details about his alleged fake dealings?
The Public should watch out for more details.