AFRICA
UK "plans to cut millions in aid" to some African countries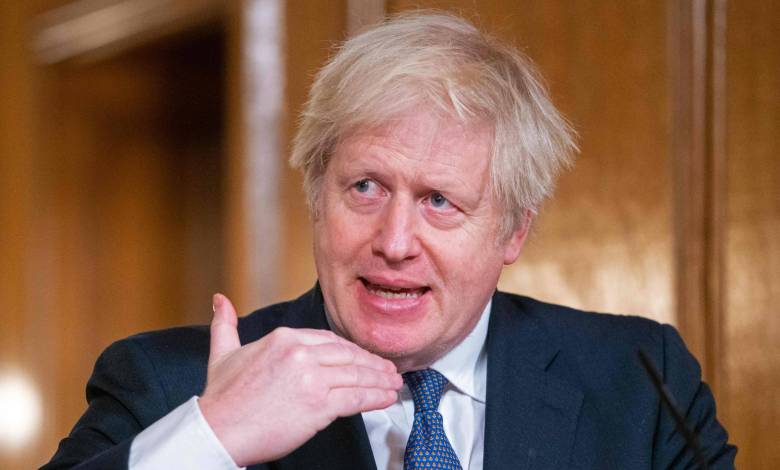 The British government is planning to "slash hundreds of millions of pounds" to five individual African countries and the Sahel, according to official papers acquired by openDemocracy, a UK-based political website.
The five – Libya, Somalia, the Democratic Republic of Congo, South Sudan, and Nigeria – are among eight countries and regions that are due to see a drop in British aid.
Although the UK government is committed by law to spending 0.7% of gross national income (GNI) on aid, Finance Minister Rishi Sunak announced in last week's Budget that this would drop "temporarily" to 0.5 per cent, reducing aid spending by around £4 billion.
Sunak said the cut was necessary "during a domestic fiscal emergency when we need to prioritize our limited resources on jobs and public service".
Since the COVID-19 pandemic last year, the UK government has spent £355 billion on fighting the virus, supporting businesses and jobs during the 2020/2021 financial year, according to the Office for Budget Responsibility (OBR).
The OBR estimates that the figure for the 2021/2022 fiscal year will drop to £234 billion.
Last year, the UK government's pandemic spending of £100 million went to paying the wages of workers who were told not to go to work in order to reduce COVID-19 infections.
A British government spokesman, reacting to the openDemocracy revelation, said: "The seismic impact of the pandemic on the UK economy has forced us to take tough but necessary decisions, including temporarily reducing the overall amount we spend on aid."
As a result, according to openDemocracy, UK aid to Libya could fall by 63% in 2021/2022, by 60 per cent to Somalia and the DRC, and by 58% to Nigeria.
In the case of South Sudan, the figure is set to drop from £110 million to just £45 million and the Sahel from £340 million to £23 million, according to the UK government papers obtained by openDemocracy.
James Wani, Christian Aid's country director in South Sudan, said: "Cuts on the scale being reported couldn't come at a worse time for a country in crisis.
"Without funding for peacebuilding, the talks risk failure. And without peace, development and humanitarian work can't succeed. People in South Sudan cannot afford for that to happen."
Mohamud Mohamed Hassan, country director for Save the Children in Somalia said: "The proposed cuts would be felt by millions of Somali children now, and for years to come."
Although the UK is slashing aid to the Sahel, it currently has 300 troops among the 14,000-strong UN Mission in Mali that is made up of soldiers from 56 countries.
Ben Wallace, UK Defence Secretary, said when the troops arrived last December: "As a permanent member of the UN Security Council this deployment is a demonstration of our firm commitment to peacekeeping and the importance, we place on improving security in the Sahel by protecting local communities."