SPORTS
Ugandan defender beats Cristiano Ronaldo's gravity-defying record leap [VIDEO]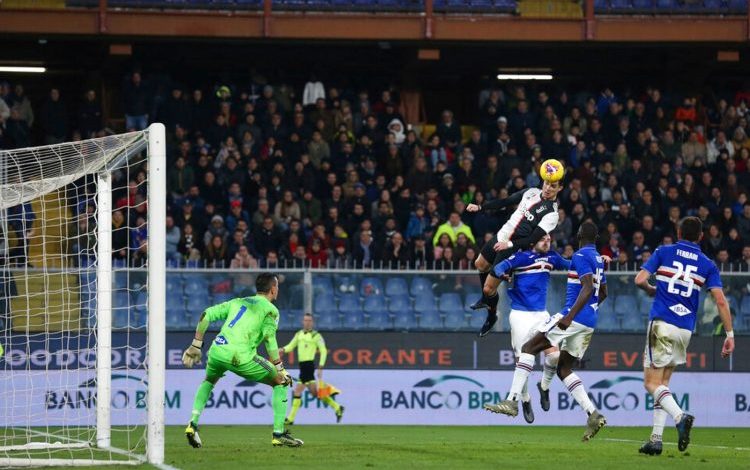 The Portuguese star, Cristiano Ronaldo is pretty renowned for his gravity-defying leaps.
In 2019, his record-breaking jump and header against Sampdoria gave Juventus a 2-1 win and earned him an impressive record.
Ronaldo restored Juventus' lead in the 45th minute, rising majestically at the far post to power home an Alex Sandro cross.
Is it a bird? Is it a plane? No… it is @CRISTIANO! 🔥#SampJuve pic.twitter.com/Fb0iSaMp1o

— JuventusFC (@juventusfc) December 18, 2019
👑 Lui è il lottatore pic.twitter.com/A8bD95Nt3P

— مُحَمَّدْ モハメッド (@mjdaoudi10) December 18, 2019
The jump was recorded at an amazing 8ft 5in (256cm).
While Ronaldo may be able to outjump most of his opponents, there appears to be one player who the Juventus forward might have to look up to.
Ugandan defender Bevis Mugabi, who plays for Scottish club Motherwell, leapt like a proverbial salmon to head home against Ross County.
His jump was recorded at 8ft 6in (262 cm), an inch above Ronaldo's, a fact his club Motherwell were very eager to share.
"He's a very competitive guy so I might need to drop him a DM and say, 'Bro you need to up your game'," Mugabi joked, per The Sun, after his incredible header sealed a 2-1 win for Motherwell.
Take a look at Mugabi's header below:
That record-breaking leap to score the winner.@B_M321 pic.twitter.com/LF0v7HGPI3

— Motherwell FC (@MotherwellFC) January 29, 2021