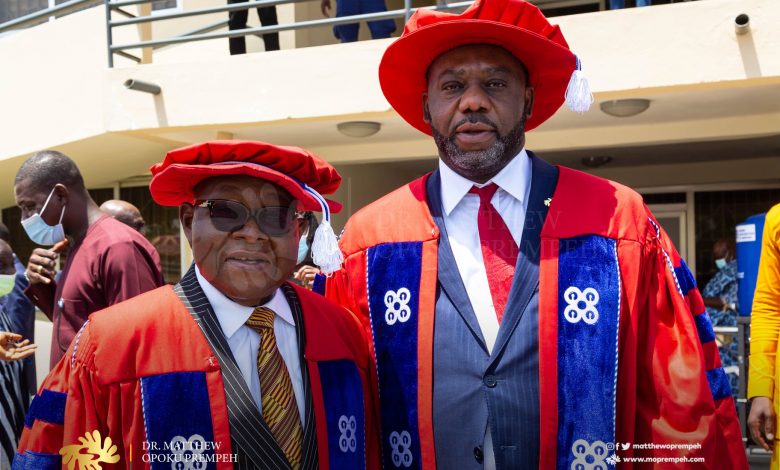 ON Wednesday May 26, the University of Education (UEW)Winneba, held a Special Congregation during which a honourary doctorate degree by the University was bestowed on Dr. Matthew Opoku Prempeh, for his contribution to education in Ghana.
Dr. Opoku Prempeh, the Minister in charge of Energy, until recently was Minister in charge of Education who saw to the introduction and implementation of the Free SHS policy
The Special Congregation also honoured the former Speaker of Parliament, Rt. Hon. Rev. Prof. Mike Oquaye.
Dr. Opoku Prempeh said he was eternally grateful to the University Council for the honour.
"If there is one person who made this morning's award possible, it is President Akufo-Addo. I thank him for giving me the opportunity and for having confidence in me. Free SHS has come to stay, and with it, the promise of opportunities for all of our children, and ultimately, a huge boost in Ghana's human resource base. I am confident that its challenges shall be surmounted", he added.
Below are photos from the event: