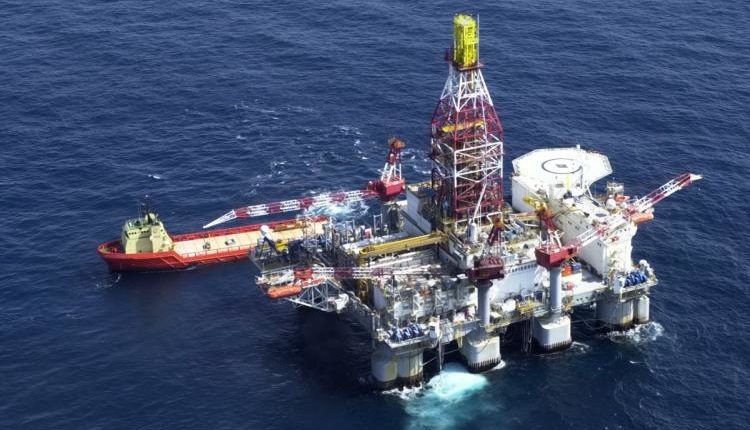 Oil giant, Tullow has warned that its oil production will fall by 16% in 2021, caused by a lack of drilling activity last year along with a planned shutdown at the Jubilee field in Ghana.
Tullow said it's working interest production averaged 74,900 b/d in 2020 but this will fall to 63,000 b/d in 2021."This forecast reflects the drilling hiatus in 2020, a planned shutdown in September on Jubilee and deferred development drilling on Simba in Gabon," it said.
The cash-strapped company recently adopted a new game plan, which involves focusing almost solely on growing its offshore West African assets and scaling down exploration in other frontier basins.
"The plan is focused on ensuring that Tullow's producing assets in West Africa reach their full potential," said Tullow CEO Rahul Dhir.
"We will leverage the new plan and our reduced cost base to generate positive free cash flow at current commodity prices, drive down our net debt and deliver a robust balance sheet," he added.
Production in Ghana has been dogged by several technical and operational issues in recent years, mainly focused on the FPSO infrastructure at the Jubilee field.
Tullow said a new oil offloading system is being commissioned at Jubilee, which will be ready for a first lifting in February.
"A drilling rig is being mobilized to Ghana to commence operations in the second quarter of the year and the first new production well on Jubilee is forecast to be onstream in the third quarter," it also added.
In November, Dhir said that production from Tullow's oil fields in Ghana would fall due to a recent lack of investment.
Tullow said a massive reduction in its drilling program due to the coronavirus pandemic was one of the main reasons for the expected fall in production this year.
Restructuring
London-listed Tullow has endured a difficult few years, after a series of operational and financial setbacks.
It is hoping to generate $7 billion of operating cash flow in the next 10 years by focusing over 90% of its investment in its West African assets, the bulk of which in Ghana.
The company has recently undergone restructuring, which is expected to deliver sustainable annual cash savings of over $125 million.
Tullow said it has agreed to extend the redetermination of the group's Reserve Base Lending facility with its creditors.
It was due to complete in January, but it has now been extended by one month. Capital expenditure is forecast to be about US$265 million, with around $100 million additionally to be spent on decommissioning, it said.
Meanwhile, Tullow's Turkana project in Kenya has now been reworked to ensure that it is robust at low oil prices and it expects to submit a revised plan to the government of Kenya later this year.
A final investment decision on Turkana was recently pushed back to the end of 2022. Located in northwest Kenya, Turkana is expected to produce some 80,000 b/d via a planned export pipeline to the port of Lamu on the Indian Ocean.
Dhir acknowledged in November that the Kenyan oil project requires "a different way of thinking" because of its complexity. The project is estimated to cost $3 billion, comprising US$1.8 billion for the upstream portion and US$1.2 billion for the pipeline.