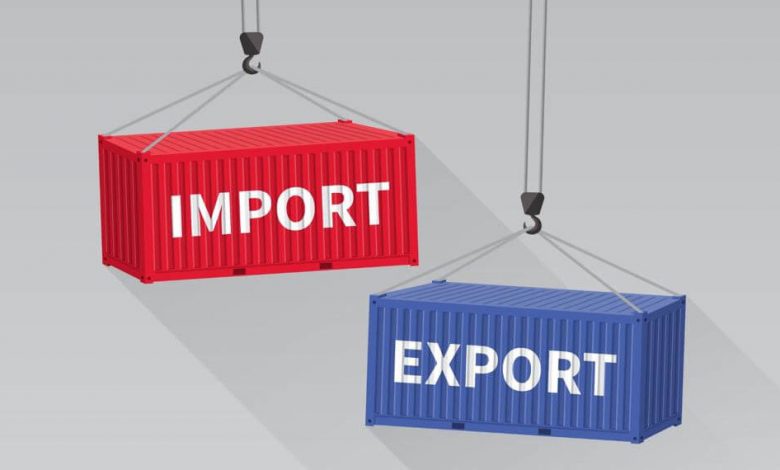 The trade balance shot up by 22 per cent between March and April this year, according to the Bank of Ghana's Summary of Economic and Financial Data, albeit below pre-pandemic levels in the same period.
Trade balance increased from GHS621.0 million to GHS759.1 million, buoyed by increased exports of primary commodities; gold, cocoa and oil. This reflects a trade surplus of GHS138.1 million. Compared with trade balance for April 2019 (GHS1216.7 million), this improvement still falls short by a big margin.
In comparison with 2020 figures, the trade balance declined by 24.6% on a year-on-year basis, from GHS1006.3 in April 2020 to GHS759.1 million in April 2021.
The trade balance as of April 2021 accounted for 1.0 per cent of the country's GDP, 0.1 per cent more than recorded in March 2021.
Furthermore, total exports as of April 2021 also increased from GHS3945.4 million and GHS 5131.1 million.
Of the total exports, gold exports increased from GHS1377.9 million in March 2021 to GHS million to 1808.2 in April 2021, reflecting a 31.23 per cent increase: Cocoa exports also increased to GHS1225.0 million from GHS1008 million, representing a 21.5 per cent increase; oil exports also increased from GHS836.2 million to GHS1149.5 million, reflecting a 37.47 per cent increase.
Meanwhile, among these commodities, exports of gold continue to remain the biggest driver of this positive trade balance, as gold prices continue to perform well on the world market. According to the BoG's data, gold price was US$ 1759.2 per ounce in April 2021, up from US$1722.5 per ounce in March 2021.
Drivers of improved trade balance
With the pandemic's impact on global trade easing, oil prices have also begun picking up, thus supporting this growth trajectory. The data further shows that oil prices have been increasing on a year-to-date basis (30.0% in April 2021), although it lagged by US$ 0.5 per barrel (from US$65.8 to US$65.3).
In terms of imports, oil imports also increased from GHS531 million to GHS705 million in April 2021. Also, non-oil imports increased from GHS2793.3 million in March 2021 to GHS3666.8 million. Thus, total imports in April 2021 reached GHS4372 million from GHS 3324.4 million.
The improvement in the country's trade balance shows a continuous rebound of the global economy landscape and a better-than-expected rebound in domestic economic activity. The BoG's data indicates that the real Composite Index of Economic Activity (CIEA) recorded an annual growth of 26.3 percent in March 2021 compared with 4.8 percent growth a year ago.
Also, strong consumer demand, as indicated by April's Purchasing Manager's Index (PMI) partly explains the increase in economic activity, as firms increased supply of inputs to meet the growing demand for output.
However, the country's current account continues to remain negative on net balance in March 2021 (US$ -370.9 million), although in the same month last year, the current account balance recorded a net positive balance (US$ 105.9 million, reflecting a 0.2% of GDP, year-to-date).
Meanwhile, overall balance of payment (BoP) as at March 2021 recorded a net deficit of US$ -429.9 million, due to a relatively small capital and financial account balance of US$16.7 million.
Given the general outturn of economic activity and as the rebound of the global economy continues, it is expected that the country's trade balance will improve to a very large extent.