BUSINESS NEWS
Total exports contracted by 9.2% in first two months of 2021 – BoG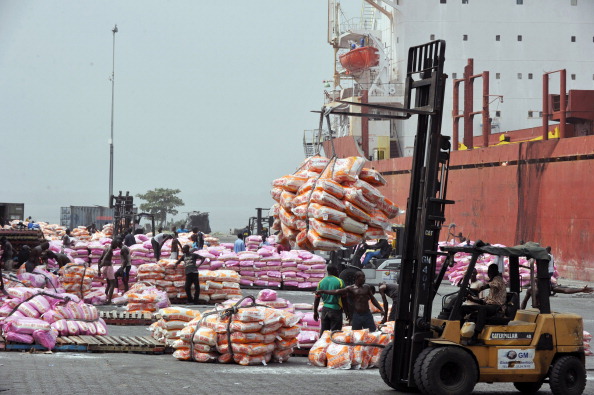 Total exports contracted by 9.2% year-on-year to US$2.5 billion in the first two months of 2021, the Bank of Ghana (BoG) has said.
According to the BoG, this was driven mainly by a 25.8% year-on-year decline in crude oil exports (due to lower volumes), 12.2% decline in cocoa beans exports (due to lower volumes and prices), and 5.6% decline in gold exports (due to lower volumes).
Speaking in a press conference after the Monetary Policy Committee (MPC) meeting on Monday, Dr. Ernest Addison, Governor of the BoG said, "Total imports, on the other hand, went up by 9.6% to US$2.2 billion, underpinned by a 12.9% year-on-year increase in non-oil imports due to a pick-up in economic activities.
"Consequently, the trade balance recorded a lower surplus of US$339.7 million (0.5 percent of GDP) in the first two months of 2021, compared with US$791 million (1.2 percent of GDP) same period in 2020."
Gross International Reserves at the end of February 2021 was US$8,719.7 million, providing cover for 4.2 months of imports of goods and services.
The Ghana cedi
According to figures from the BoG, the reserve level compares with the end-December 2020 position of US$8,624.4 million, equivalent to 4.1 months of import cover. Cumulatively, the Ghana cedi appreciated by 0.6% against the US dollar in February 2021, compared with an appreciation of 4.5% in the same month of 2020.
The Ghana cedi also appreciated by 3.6% against the Euro and depreciated by 0.9% against the Pound Sterling, compared with corresponding 7.0% and 7.8% appreciation over the same period in 2020.
Growth prospects
Dr. Addison said, "The sustained policy support to moderate the impact of the pandemic and the massive rollout of the COVID-19 vaccination program in advanced economies have significantly improved global growth prospects for 2021 and the medium-term outlook.
"With the improved outlook, commodity markets, especially crude oil prices, are gradually turning around and cost pressures have begun to emerge due to resurgence in demand coupled with temporary supply constraints," he added.