Editorial
TIME FOR NDC TO PROVE ITSELF AS A VIABLE ALTERNATIVE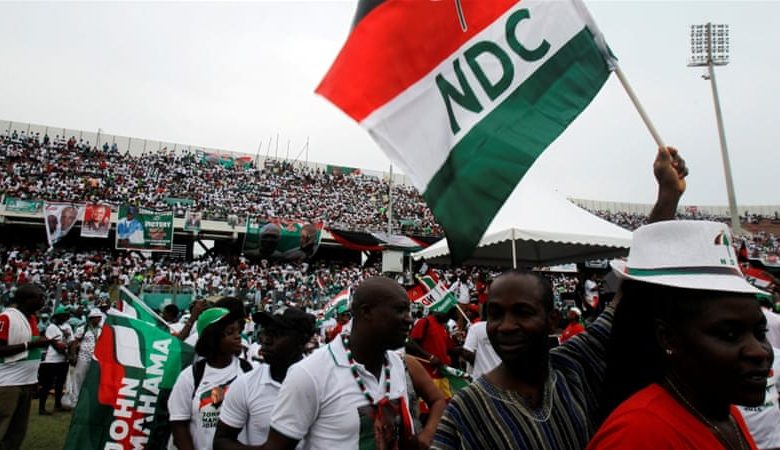 As we are all aware, Ghana has only two political parties: the ruling New Patriotic Party and the opposition National Democratic Congress.
Depending on where our hearts go, we vote; and we do that, based on the issues or based on propaganda. Sadly, we also do it based on ethnicity, because the voices that have been pushing for that path of political insanity have been raucous and vehement to the point of intimidation.
Since last week, fortunately, we are seeing pressure from the grassroots of the NDC on the need for a better alternative of political tolerance at party level. Significantly, those leading the conversation, like Dan Abodakpi, Dr. Kunbuor and Fritz Baffour, are not guns we may disdain or discount.
Unlike the days when party grassroots swallowed the unquestioned wisdom of elders and tin-gods, the cadres at lower levels are seeing through the weaknesses in the system and calling for reforms.
It is no longer Dr. Charles Wereko Brobbey or Goosie Tanoh; Opoku Kyeretwie and Kwesi Botchwey calling for those reforms; it is the same grassroots who were pushed to the precincts of the Electoral Commission two days before the declaration of the 2020 elections to fool who are calling on the national leadership of the NDC to explain the circumstances under which they lost the 2020 general elections and also their inability to produce pink sheets at the Supreme Court.
Interestingly, in as the debate rages and rages, we find in the eye of the storm the General Secretary and the National Chairman struggling to keep afloat.
Set against the background of the NDC going to court reluctantly, with Tsatsu Tsikata attempting to look relevant despite the concert behind the event, the NDC is manifestly coming to the realisation that owning up to themselves is healthy and in the interest of the party.
We on TheThunderGhNews believe the newfound vim to challenge the former leadership and demand reform in the NDC is, therefore, in the national interest. This is because the NDC is national party which has a mandate to ensure that the ruling party do not take Ghanaians for granted.
A stronger and more responsible NDC would, for instance, help the debate on Agyapa and Galamsey and give us better results. Additionally, it would continue to act responsibly in keep government appointees on their toes based on truth, rather than propaganda and calumny.
A new NDC would keep the conversation on our national debt professional, instead of miring it in propaganda.
Finally, a new NDC would support formalisation of the economy by providing alternatives that would work better in searching for ourselves a Better Ghana.
That is why, in our opinion, the NDC must do what is courageous in tidying up their structures and giving the nation better party and future leaders.
#TheThunderGhNews