NEWS
Things will get better – President Akufo-Addo assures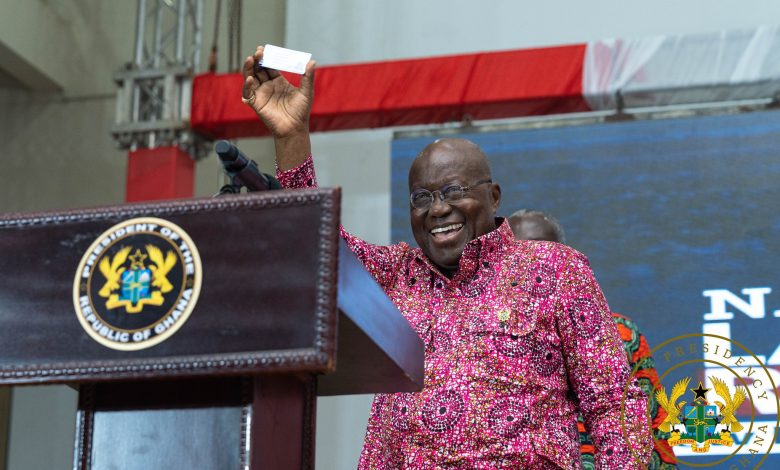 President Nana Addo Dankwa Akufo-Addo has assured the people that the country will soon emerge from the current crisis.
He said the New Patriotic Party (NPP) had the track record of always taking the country out of its economic difficulties and that this time would not be any different.
The president said this when he addressed members of the party at the launch of a new NPP Identification Card for the party in Kumasi last Tuesday as part of activities marking his four-day tour to the Ashanti Region.
Track record
According to him when the country's economy was in bad shape in the year 2000, forcing President John Agyekum Kufuor to opt for the Heavily Indebted Poor Country Initiative (HIPIC), "it was the same NPP government that got the country out of HIPC."
He said when the NPP again took over the management of the country in 2017, it got the country out of International Monetary Fund conditionalities.
He thus called on the party faithful to trust the government to again get the country out of the current situation.
Consequently, he called party supporters to register for the new card to enable the party to have a database of its members and also continue to support the party.
The new card
Addressing party supporters, the NPP General Secretary, Justin Frimpong Kodua, said the new card could not be faked like the old one.
He said the card had a hologram that contained all the information of the bearer, including the positions they had held in the party and a QR code that could be scanned to easily verify its authenticity.
He said the new card would also help the party in monitoring the dues of the members and to raise funds to support the activities of the party.
He said the card would also help those at the polling station level to have a good record of its members and prevent the disagreements over polling station albums during the local elections.
Roll out
He said the roll out would be in phases, starting with the national, regional and constituency executives and later to the polling stations.
Mr Kodua tasked the executives at the polling stations to get all their members registered.
He, however, cautioned them not to stop anyone from registering with the notion that the registration was going to be used for polling station albums.
He said the registration was not going to be used for election but to enable the party to have a database of its members in the country.
Present
Present at the launch was the National Chairman of the party, Stephen Ayensu Ntim; the former National Chairman, Peter Mac Manu; the National Organiser, Henry Nana Boakye; the Communications Director, Richard Ahiagbah, and a host of government functionaries.
Source: Graphic online