POLITICS
The sanctity of the secret ballot for Speaker must be protected – Okudzeto Ablakwa to MPs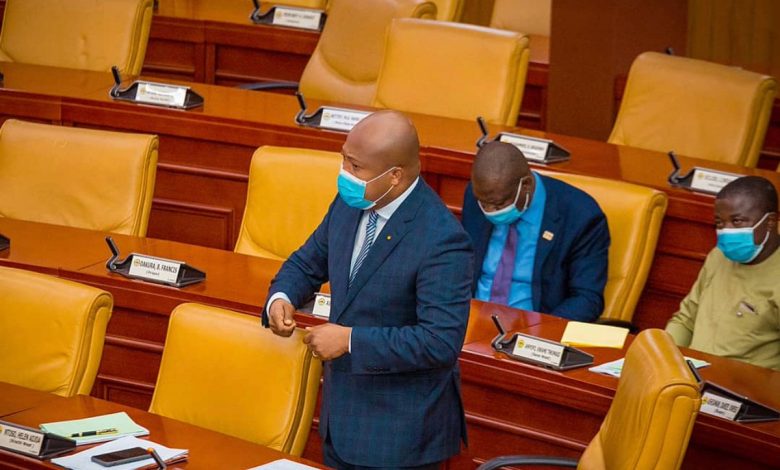 Member of Parliament-elect for North Tongu, Samuel Okudzeto Ablakwa has called on all Members of Parliament to ensure that the constitutional requirements for electing a Speaker for the august house are strictly adhered to.
Article 104 (4) of the 1992 Constitution and Standing Order 9 (1) demands that the election of the Speaker shall be done by secret ballot.
This occurs at midnight on January 6 after every election year.
According to Okudzeto Ablakwa, protecting the sanctity of the secret ballot would "enable MPs of the 8th Parliament to vote freely and according to their conscience."
— Sam Okudzeto Ablakwa (@S_OkudzetoAblak) December 28, 2020
He sent a word of caution to MPs-elect in good standing to resist any attempts by their party aficionados to police their ballots on January 6.
"MPs-elect in good standing must start sending a clear message to those plotting to violate Article 104 (4) and Order 9 (1) by seeking to inspect ballots of MPs in their respective caucuses ostensibly on behalf of party aficionados as has happened in recent times that their maneuvers will be fiercely resisted," he stated.
He also called on the Clerk to Parliament, Cyril Nsiah, to "ensure that the sanctity of Ghana's Constitution and Parliament's Standing Orders are resolutely preserved."
"While we remain steadfast to protect the NDC's majority in Parliament which is the true will of the sovereign people of Ghana and without prejudice to further legitimate action on the discredited EC's multiple presidential declarations, I can only wish all aspiring candidates for Speaker on both sides of the aisle the very best of luck," he concluded.