NEWS
Tano-Nimri Forest Reserve: All miners have been flushed out, not just Wontumi's company – Abu Jinapor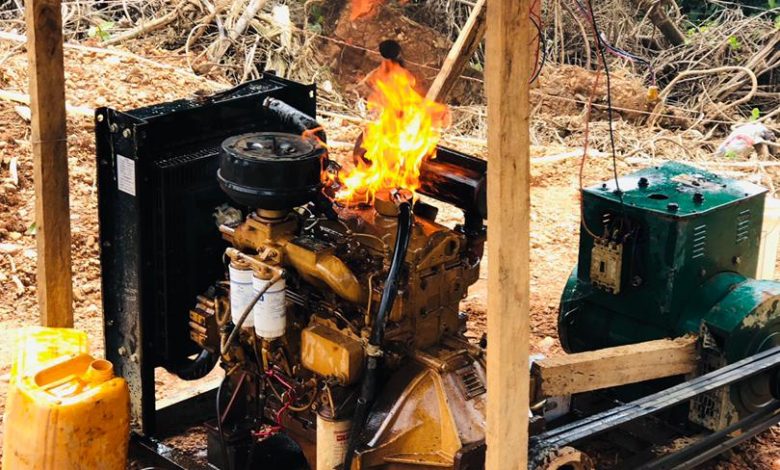 Minister for Lands and Natural Resources, Samuel Abdulai Jinapor, says despite the stringent laws being put in place by his outfit against illegal mining, certain people will still flout the law.
According to him, some people will always breach the law concerning mining activities in the country, hence the preparedness of his Ministry to deal with these elements within the ambits of the law.
He was speaking concerning the illegal mining activities that have reportedly been taking place within forest reserves and close to water bodies.
The most recent of such case being the Tano-Nimiri forest reserve illegal mining bust where the Ashanti Regional Chairman of the NPP, Wontumi's mining firm, Akonta Mining Company Ltd was found pillaging the reserve.
Commenting on the issue on Asempa FM's Ekosiisen, he said, "The fact that the Minister has come out with a ban on prospecting and recognizance as well as exploration activities doesn't mean that certain people will not flout that rule, there will be recalcitrant. Those people are perpetuating and engaged in an illegality. When it comes to our attention we'll deal with it.
"Like this Tano-Nimri, Samreboi relating to this matter, the Akonta matter. I have gone a step further to get a task force from the Forestry Commission with helicopters to flush the whole forest reserve of all kinds of mining. Not just in respect of Akonta, but everything.
"And today, the indication I get from the Forestry Commission is that that particular forest reserve at least for now is rid of any illegal mining activity."
He noted that despite efforts to combat illegal mining activities in forest reserves, there are challenges that impede the thorough policing of these reserves, creating loopholes for illegal miners to infiltrate these reserves on the blind side of authorities.
He noted that in such situations when the culprits are found they are dealt with as the law dictates.
"And the thing is that these forest reserves are thousands of hectares, huge. You go to Mole National Park, the Mole National Park alone is bigger than Upper West Region, bigger than probably Upper East Region, it's a huge landmass.
"And so I'm not suggesting that it is an excuse or it's a justification or rationalization of people engaging in illegalities in forest reserves, but the truth also is that you always will have real practical challenges in policing these forest reserves which is why in some cases you can find somebody buried deep down in the forest reserve and conducting illegalities there.
"But when it comes to our attention we deal with it like we dealt with this Tano-Nimri forest issue," he said.
Source: Myjoyonline.com