NEWS
State has failed us, Otumfuo our only hope – Concerned residents cry out as galamsey spread in A/R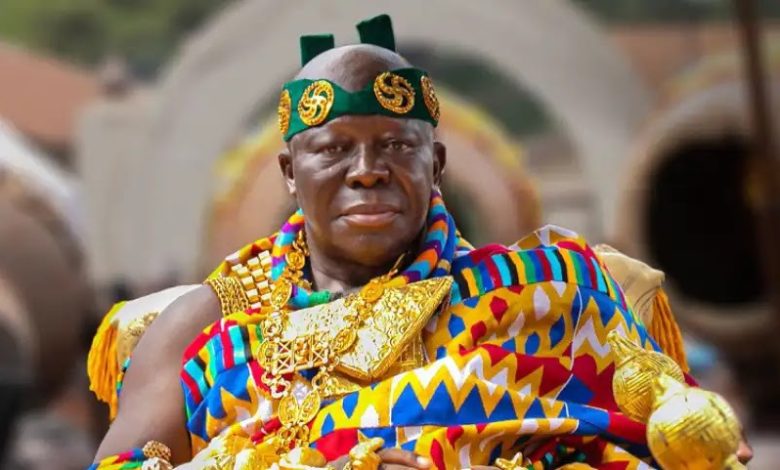 Illegal gold mining (galamsey) activities keep spreading in the Ashanti Region, despite bold efforts by the Asantehene to instill some discipline in the communities.
Concerned residents have consequently appealed to Otumfuo Osei Tutu II to do everything within his power to bring sanity into the communities since state authorities have failed in their duty to protect the rivers and lands from illegal miners.
Speaking to The Thunder, the residents said if nothing is done about the situation, they stand to lose their sources of water and arable lands in the not-too-distant future , while the health of the people would also come under severe threat.
Otumfuo's initiatives
Apart from pushing state officials to stop the lip service and show seriousness in the fight against the menace, the King has also issued warnings to his chiefs who are condoning in the act, and has even gone ahead to destool one offending chief recently.
On various platforms , His Majesty has minced no words taking on state officials and some of his chiefs for looking on while illegal miners plunder the forest reserves and destroy rivers in search for gold. "I have told nananom at the Regional House of Chiefs, that it will be naive to say they don't know anything about the galamsey going on in their areas. If indeed you don't know anything about it, can't you also see the pollution of your rivers" the Asantehene said.
He also stated: "There are some state officials as well as some politicians and some businessmen involved. They own excavators used in these operations."
Devastation
In December 2022, the Ashanti Regional Minister, Simon Osei-Mensah revealed that seven more districts in the region had been invaded by illegal miners, despite increased efforts to stop the menace. He said out of the 43 districts in the region, 25 were affected by galamsey.
Addressing a meeting of the Regional Coordinating Council in Kumasi , the Minister said, "The galamsey fight in the region has not yet been won and still is expanding."
Observation
Investigations by The Thunder revealed that the illegal activities are continuing with no sign of abating.
Consistently, illegal miners have been invading parts of the region to search for the precious mineral with all the attendant devastating consequences.
The Thunder found out that waterbodies, forest reserves and farmlands have come under attack by illegal miners in several communities in the Amansie, Ahafo Ano, Adansi and Asante Akim areas.
Residents who spoke to our reporters said it appears there is no end in sight. "We appreciate what His Majesty, Otumfuo is doing to check galamsey and we can only urge him to push even harder since he is our only hope," one resident of Amansie South said.
A community leader in the Adansi area said they are being compelled to give up any hope to see normalcy any time soon. Nevertheless, he expressed the hope that once Otumfuo steps up his efforts, some amount of sanity will be restored .