POLITICS
Ghana fully committed to exploitation of hydrocarbon resources – Energy Minister declares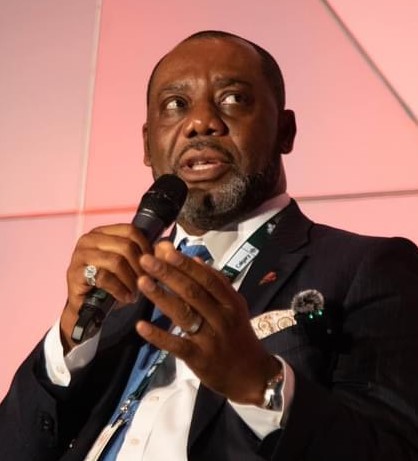 Ghana remains committed to fully exploit its hydrocarbon resource for the shared economic prosperity of its citizens in the wake of the energy transition.
The Minister of Energy, Dr. Matthew Opoku Prempeh who made the point, therefore said oil and gas exploration and production will be continued in the next few decades to ensure the availability of natural gas 'which for us, is the transition fuel.
Speaking at the Ministerial session of the 24th World Petroleum Congress in Calgary, Canada, on Monday, 18th September, 2023, the Minister pitched a strong narrative of Ghana and for that matter Africa being allowed to use every energy resource at its disposal for the benefit of their people.
Congress
The World Petroleum Congress is the premier oil and gas conference in the world and hosts the most senior government and industry leaders in the global energy industry triennially.
About 15,000 visitors, delegates, exhibitors and media from around the world attended the three-day congress which was on the theme, "Energy Transition – the Path to Net Zero".
Achieving net-zero
Dr. Opoku Prempeh said the collective effort at achieving net-zero in line with the Paris agreement must be premised on technology transfer, Infrastructure development and deliberate financing. This, the Minister said is key to achieving the targets.
He posited that the energy transition conversation is confronted with militating factors including, limited technological capacities, low productivity, weak capital markets and high input costs.
Energy deficit
In addition to these , he said Africa is particularly saddled with high energy deficit, inadequate human capital and lack of green energy infrastructure.
Deliberate efforts he intimated must be put in place to address these challenges "Currently, about 600 million people are without access to electricity in Africa. Without a clear and purposeful drive towards cheaper electricity, the figure will rise to 800 million by 2030, whilst the continent sits on what shall effectively become stranded assets. Our position is that, we cannot starve in the midst of plenty," he said.
He added: "Ghana is of the uncompromising view that an energy transition plan worth its salt must take into perspective all the sectors of our economies with deliberate efforts channeled at achieving decarbonisation, energy security, access and efficiency to accelerate industrialization and yet lower carbon dioxide emissions and energy demand."
Expanding refining capacity
Dr. Opoku Prempeh said expanding the refining capacity and storage for crude oil and petroleum products and providing the appropriate infrastructure for petrochemical production and transportation of gas and petroleum products will to all intents and purposes provide the necessary linkages.