LOCAL NEWS
Side Chick In Trouble For Leaking Nudes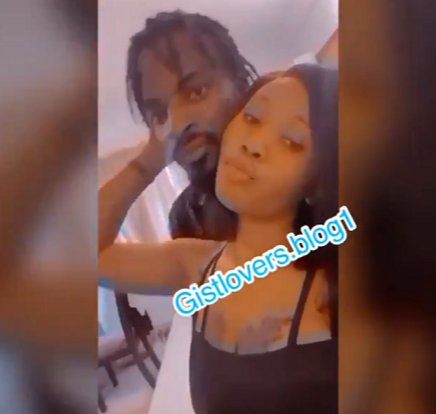 Music producer and DJ Prince Kaybee has been trending on social media since last night after his side chick hung all of his dirty laundries out to dry.
But, the Ayabulela hitmaker says that he will be taking legal action.
The Thunder imagine that the musician – whose real name is Kabelo Motsamai –  hasn't had much sleep since last night, as he has been tweeting and deleting since the story about his cheating ways broke, leaving social media in a frenzy.
The Low Key Records owner is accused of cheating on his girlfriend and radio presenter Zola Ayabulela Mhlongo, affectionately known as Zola Zeelovin.
The couple has been highly regarded as "couple goals" by many on social media. Many looked up to them and desired how publicly they loved each other.
Unfortunately, all of that came tumbling down days ago when it was revealed that the musician has been in entanglement for the past 5 years and the woman in question is his former employee by name Eurica.
Upon being exposed, and having his nudes posted in public, Twitter users started attacking the musician who was very vocal about Black Coffee's infidelity in his marriage with his ex-wife Enhle Mbali Mlotshwa.
Although attacked, his fans have been there for him and defending him. When one follower wanted to know whether or not he will be taking legal action against the person who leaked images of him in a compromised state, the musician replied that he will surely take legal action.
"Yes I will be taking legal action" – he replied to the fan on twitter.
In the early hours of yesterday, the DJ did apologized to his girlfriend, Zola, for humiliating her and also admitted to cheating. He further apologized to his mother, as he had already introduced them to each other.
"I cheated, I humiliated my girlfriend publicly. To the people I have disappointed, the businesses I represent, my girlfriend and my Mother I profusely apologise from the bottom of my heart," Prince Kaybee wrote in a tweet.
About Prince Kaybee
Prince Kaybee, birth name Kabelo Motsamai, is a South African musician cum DJ. He has released popular hits including Yonkinto, Charlotte, Friend Zone, and Wajellwa. You probably know him for many reasons, including his electric shows, his recent song theft allegations, his music, and top Djing skills. He is a relevant man in a world where relevance should maintain. He does everything he must to be on top of his game.
Prince's father is known as Mr Motsamai. He has 35 siblings. His dad, now deceased had a total of 36 children with Prince being the youngest of all his children and the only child born of her mother. At some point, Kaybee admitted not to know all of his siblings by name. This situation was as a result of family politics that hindered his efforts to get to know more about his siblings, and even meet them personally. This was the case until his father's funeral when they were all called on the podium at the same time. He stated that he lived alone with his mother because the rest of the family lived in different homes.